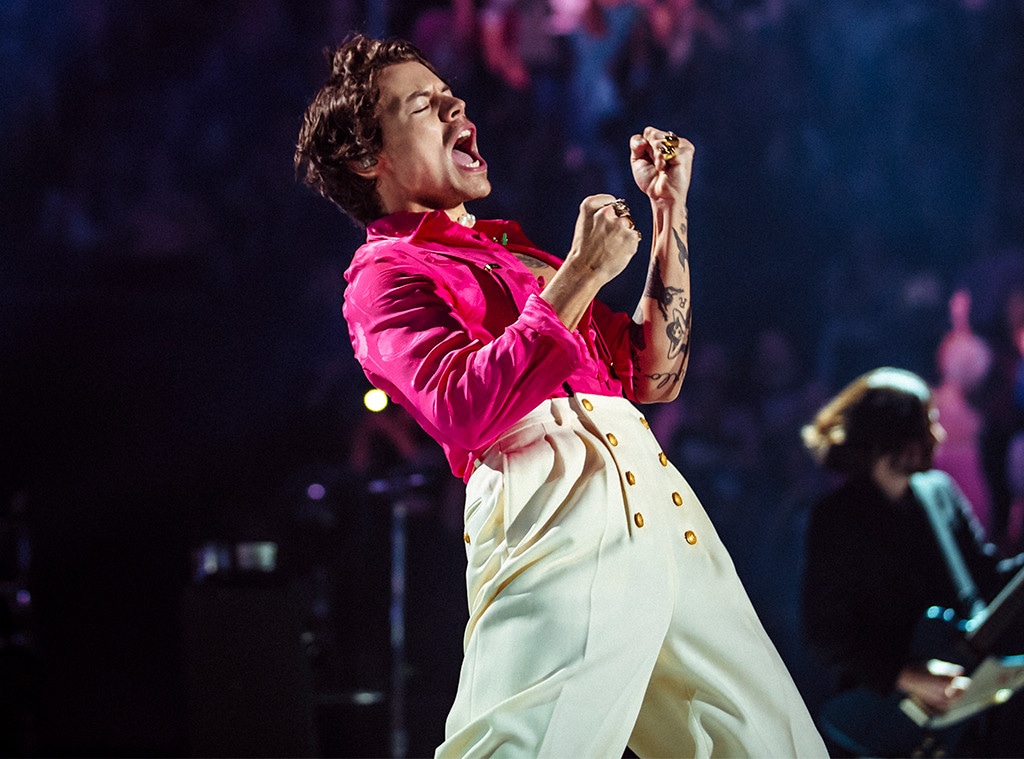 Helene Pambrun
The 2020 Super Bowl has just increased its star power.
On Thursday afternoon, Pepsi announced Harry Styles will be headlining their Pepsi Zero Sugar Super Bowl party. He and DJ Mark Ronson will entertain the crowds at Meridian Island in Miami on the Friday before the highly-anticipated game. In a brief statement, the Fine Line performer shared, "I'm excited to be playing the Pepsi Super Bowl party this year. I hear they're amazing and I'm looking forward to it. See you in Miami – H."
The event promises to be an "out-of-this world build out will transport fans to a transcendent audio-visual experience unlike anything else at Super Bowl LIV."
Last year, Travis Scott was recruited by the Pepsi team to perform for their Super Bowl party. At the event, he gave a special shout-out to daughter Stormi Webster, who turned 1-years-old that same day. "This is a special day. It's my daughter's birthday! Let's go Stormi!" He told the crowd.
This year's Super Bowl promises to be just as exciting as the last. Today it was announced Demi Lovato will be singing the National Anthem, following in the footsteps of singers like Lady Gaga, Pink and more.
Plus, Shakira and Jennifer Lopez will be headlining the show, meaning it will be non-stop excitement and plenty of big dance numbers. So far, it seems J. Lo will be dancing to her hit "On the Floor", as she's hinted on her Tik Tok.
Other than that, the women are keeping their plans under tight wraps. All Shakira's team revealed is she's working out 6-days a week and the show is "going to have crazy energy." 
Let the countdown begin!