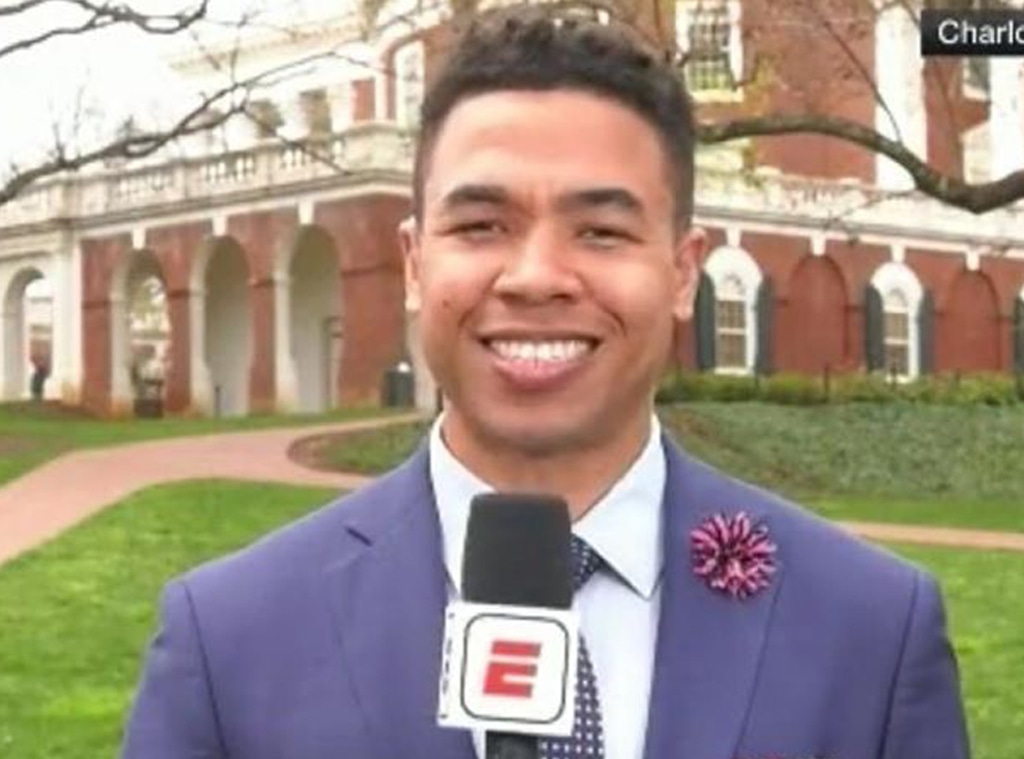 Instagram/Edward Aschoff
New details have emerged about Edward Aschoff's sudden death.
The ESPN college football reporter passed away in December on his 34th birthday. Earlier that month, Aschoff had taken to Twitter to ask his followers for advice after contracting pneumonia. Around that same time, Aschoff shared his final Instagram post, in which he also spoke out about pneumonia and thanked his fiancée Katy Berteau for her support.
"Having pneumonia is pretty terrible. Like the absolute worst. But it helps having this sweet angel taking care of you even when she's risking getting this soul-crushing illness herself," Aschoff wrote. "All the soup, tea and delicious meals have kept me from crawling into a corner and crying the days away. Love you, babe. Thanks for putting up with my 5 am coughing fits."
On Wednesday, Berteau took to Aschoff's social media to give his followers an update on his passing.
"After his passing, the hospital received the final results from his lung biopsy," Berteau tweeted. "Unbeknownst to us, Edward had stage 4, non-Hodgkin's lymphoma in his lungs. This is an aggressive type of cancer that is usually undetectable until it is very advanced."
"Both pneumonia and non-Hodgkins lymphoma can trigger HLH in the body and that is seemingly what happened with Edward," the series of tweets continued. "All of this combined is what led to his very rapid decline those last few days, and ultimately his passing."
Watch:
In Memoriam: Fallen Stars of 2020
Berteau also said that she and Aschoff's family are "so grateful" for the "excellent care" from his team of doctors and nurses.
"I hope this information helps people in dealing with this tragedy," Berteau tweeted. "It has helped me knowing that his passing was inevitable, and I'm at least grateful he didn't have to go through the painful treatment and drawn out process of battling the disease."
"He wouldn't have wanted to go out like that. His ass was too vain," she added. "I also wanted to provide this update because he would have wanted everyone to know that something way bigger than pneumonia took him down."