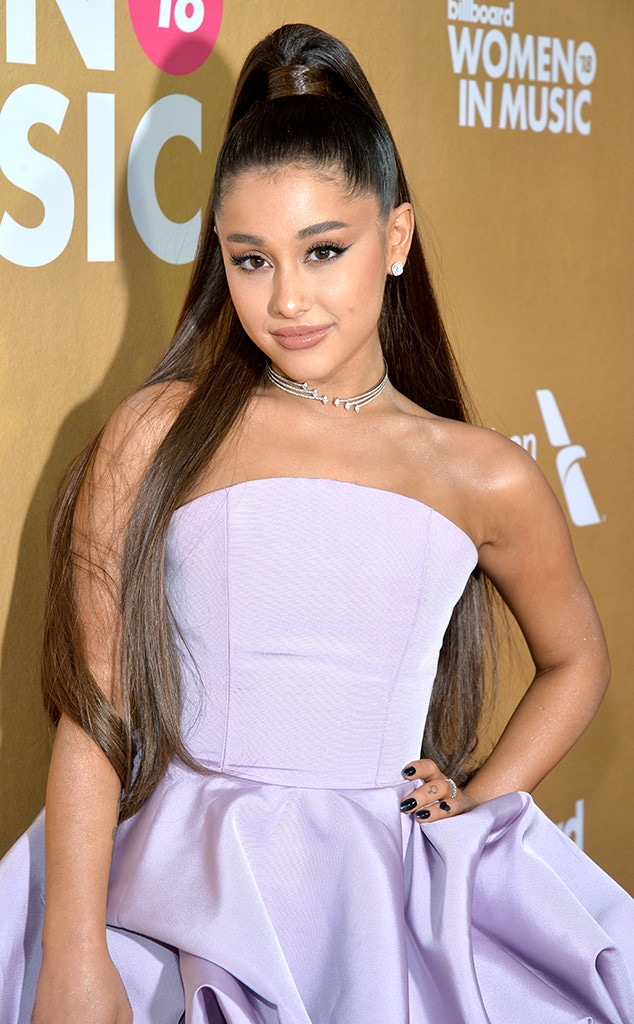 Erik Pendzich/Shutterstock
Not even Ariana Grande can break free from the Twitter haters.
On Wednesday evening, the music superstar found herself on social media interacting with fans when she spotted some followers criticizing her fashion choices.
"She could easily stand out without wearing the same 2 outfits," one user wrote. Another follower added, "I really don't want her to look like every other I can't believe it's not Kylie."
Lo and behold, Ariana saw the messages and decided to clap back.
"Thank god I'm a singer then. Gimmeee a break. I don't like having my photo taken, I escape the paparazzi almost every time," she replied online. "I never post photos that aren't on stage but s--t i promise i have cute ass clothes—cuter than this f--kin candy jacket."
When one follower replied with, "Babe, we just want THEE BEST FOR YOU PERIOD!!!!!," Ariana understood.
"I already know but also I'm never even seen like ever," she explained. "I promise i look cute over here in my own world. I haven't even been able to put on a pair of f--kin boots lately because of the traumatic image I have in my head of these uh .... tik tok 'performers.'"
Watch:
Ariana Grande's Hair: Then & Now
Fans will be excited to know that Ariana will be stepping out in style at the 2020 Grammy Awards later this month when she performs on music's biggest night.
The Recording Academy confirmed the news on Instagram earlier this week. Other performers include the Jonas Brothers, Demi Lovato and Camila Cabello.
Ariana's upcoming performance will be even more special for fans after the singer pulled out of attending and performing at last year's show.
"I offered 3 different songs. It's about collaboration. It's about feeling supported. It's about art and honesty. not politics. not doing favors or playing games. it's just a game y'all..," Ariana explained online. "And I'm sorry but that's not what music is to me."
She added, "Hope that helps everyone understands my decision i am still grateful for the acknowledgement this year." Luckily, it's a new year with new opportunities. We can't wait to see what she has in store!