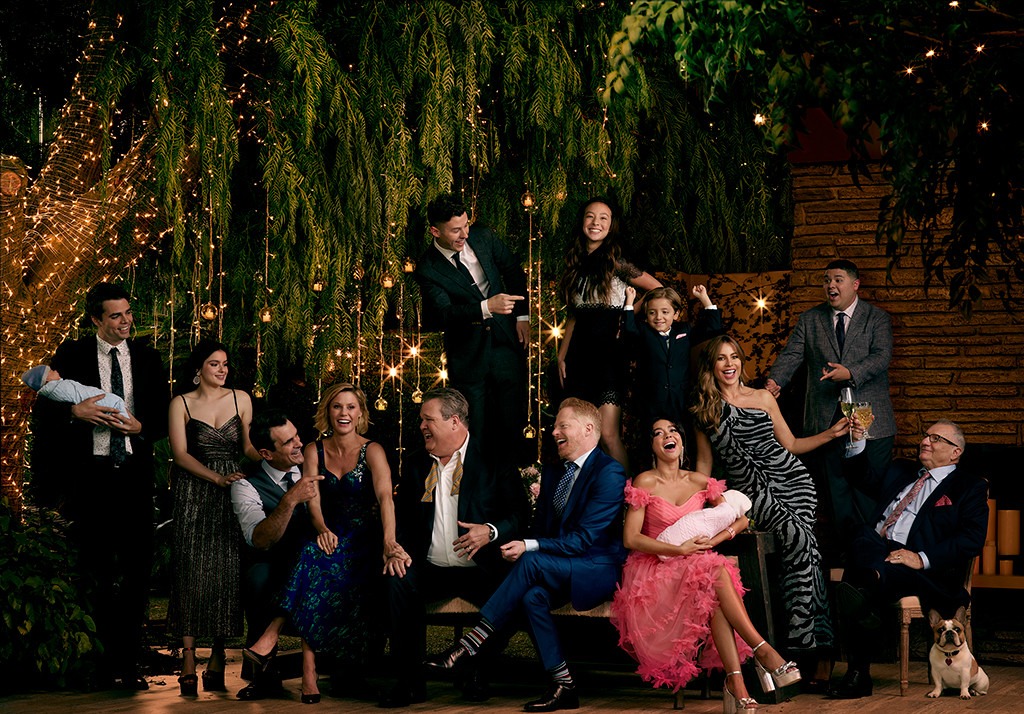 ABC
Sarah Hyland learned a lesson from the latest Modern Family death: Read the scripts.
Hyland took to her Instagram after "Legacy," the Wednesday, Jan. 15 episode of Modern Family aired to tell viewers she was just as surprised as they were about the ABC sitcom's latest twist. Warning, spoilers follow!
In "Legacy," Phil (Ty Burrell) goes to visit his father Frank (Fred Willard) after he was found wandering a grocery store for hours. Phil thought Frank was suffering from dementia. He wasn't, and the two spent a nice day together with Phil ultimately revealing it was their last. Frank passed away off camera and viewers heard Phil give his eulogy to the family.
"My dad was OK, and my takeaway from our day, don't miss the chance to let the people you appreciate know that," Phil said.
Well, he gave the eulogy to almost all the family.
"So, I don't read scripts of episodes of Modern Family that I'm not in, so I just found out that my grandpa's dead along with all of you," Hyland said on her Instagram stories. "I still feel special."
Hyland's Instagram posts spoiled some viewers, and she immediately acknowledged her faux pas.
Watch:
Sofia Vergara Talks Final Season of "Modern Family" at Golden Globes
"I guess I should've put a spoiler alert for Grandpa Frank dying, but I was just caught off guard. Like, as his granddaughter, you think I'd be invited to his funeral," Hyland told her followers. "If it's any consolation to those who are angry about the spoiler alert, karma hit real fast and Boo just farted in my face and the smell was so bad she had to get off the bed because she couldn't handle the heat."
The death of Grandpa Frank was just the latest loss for the Pritchett-Dunphy-Tucker clan. In season 10, the family and viewers said goodbye to DeDe Pritchett (Shelley Long), the mom of Claire (Julie Bowen) and Mitchell (Jesse Tyler Ferguson) and ex-wife of Jay (Ed O'Neill). That death was teased for some time before it actually made the air—and Hyland was clued in on that plot twist.
The final season of Modern Family airs Wednesdays, 9 p.m. on ABC.