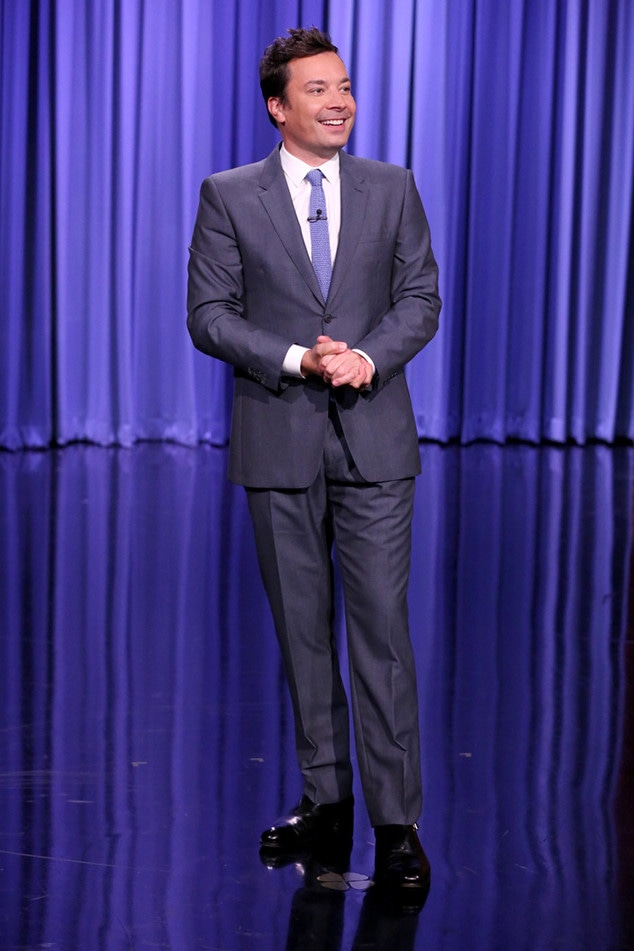 Andrew Lipovsky/NBC
Robert Downey Jr. and Jimmy Fallon have come a long way.
During an appearance on Fallon's The Tonight Show on Wednesday, the two got to chatting about their days on NBC's famed late-night comedy show, Saturday Night Live—and the flopped sketches they can't help but remember.  
While he was only a cast member for one episode, the Dolittle star remembered one particular unaired sketch. 
"The only thing I wrote that made it almost close to air was this ridiculous sketch called 'Suitcase Boy' where I came out with a suitcase zipped up around my neck and said a bunch of non sequiturs and it was so not funny except to me and my weirdo friends," Downey Jr. recalled. 
Fortunately for all of us, Fallon had a photo of the then-20-year-old newcomer in that very sketch as proof. 
Meanwhile, Fallon, who was on the show for six seasons, admittedly had "so many bad ones."
In response to Downey Jr.'s request for his "standout trauma," Fallon remembered a sketch featuring "Plate Boy and Cup Boy" with Alec Baldwin as the episode's host. 
It never ended up airing, which, judging by the footage that Fallon premiered on the show, we can see why. Instead of trying to describe the very unique scene, we insist you see it with your own eyes in the clip above. 
"It was awful," Fallon said after watching it back and simultaneously dabbing his sweat.
Of course, it all worked out for the two of them. As Downey Jr. said, "And look at us here now."
(E! and NBC are both part of the NBCUniversal family.)