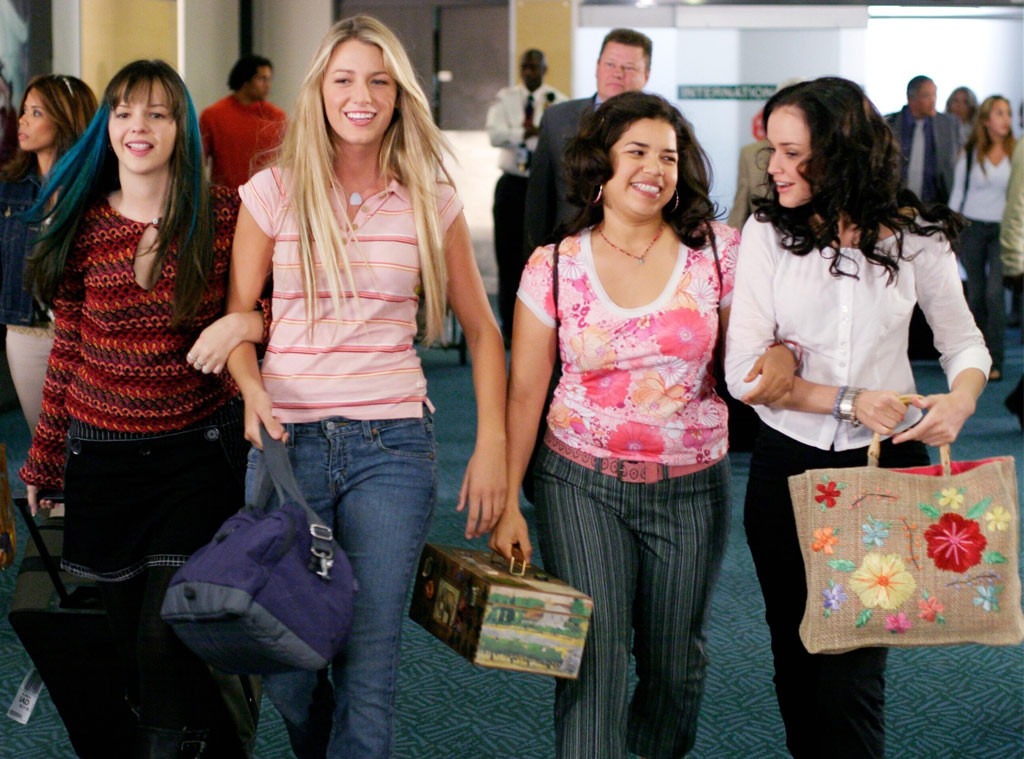 Warner Bros. Pictures
The Sisterhood sure knows how to party!
On Wednesday, Amber Tamblyn stopped by Watch What Happens Live and didn't hold anything back when a fan asked the star to reveal which one of her Sisterhood of The Traveling Pants co-stars—Blake Lively, America Ferrera or Alexis Bledel—gets the most lit.
"Oh, moi" she told host Andy Cohen. "It's always, like, Blake with her 6-foot self, like, carrying me like a prince coming out of anywhere we're at."
So, how often do these lit nights happen? According to the social justice activist, they love to reunite whenever they can.
"I do. I mean, I go out the most with America," Amber explained. "She's the love of my life. She's my best friend. But, the other girls too, when we're all together…That's the great thing about really good friendships is you can go a whole year without seeing someone and it's like you're right back in that same moment."
Hopefully, we'll see the iconic soul sisters share the screen again in Sisterhood of the Traveling Pants 3. Back in April 2018, Amber and Alexis shared that a third installment of the fan-favorite movie franchise could be in the works. 
"We just pitched a third movie," the Gilmore Girls alum said on The Tonight Show Starring Jimmy Fallon. "I hope it comes together. It would be so great…I would love it. It would be the best thing."
Taking to Twitter to confirm the news, Amber said, "Alexis is right. We've been pitching and there is a script. A good one. It's up to a studio now to make the film. So far, no luck. So keep your fingers crossed, or, knock down their doors with jeans emojis." 
Later that month, Blake said she'd be down to don the magical perfect-fitting jeans again at CinemaCon. "I think it could really happen," she shared with E! News. "I think that people who love the movie want to see it. So, I mean, fans have gotten bigger movies made. Deadpool is all thanks to the fans. So, I'm saying we'll do it."
America is in too! Shortly after Blake's statement, the Superstore star said the idea of reuniting would be "amazing."
"It's a conversation and I've got nothing for you other than it's an idea and a conversation," she explained. "I think it would be amazing. The sisterhood is so well and alive. I love my girls. We're very much a part of each other's lives and, you know, if the movie happens, it would be a great thing. We would love to get paid to hang out with each other."
(E! and NBC are both part of the NBCUniversal family.)