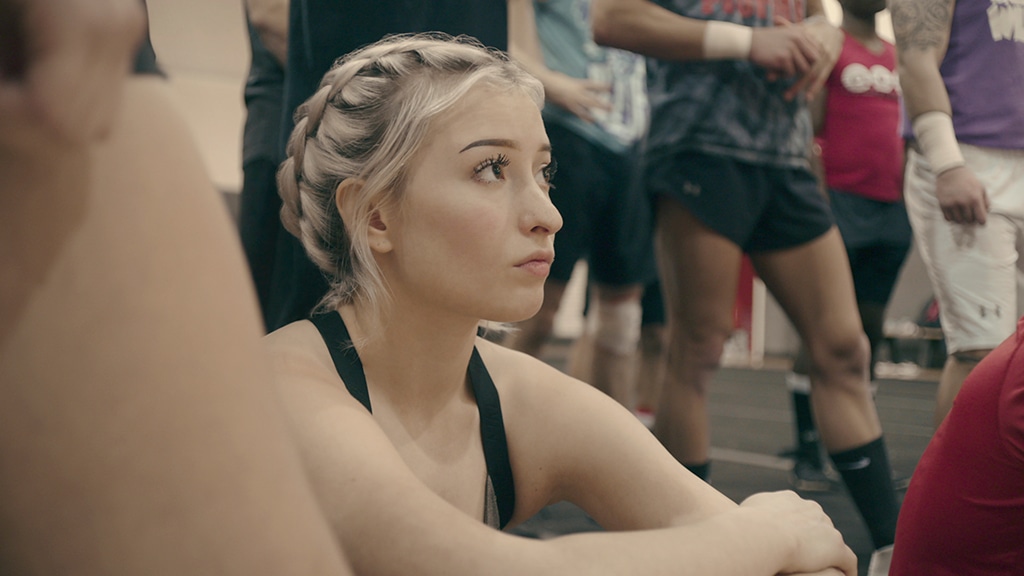 Netflix
Cheer fans, brace yourselves. The Netflix documentary series that has already taken 2020 by storm (yes, we know as of press time it's only mid-January 2020 and the show dropped January 8, but everyone is talking about Cheer) has a happy ending not seen on the show.
The series follows the competitive cheerleaders of Navarro College in Coriscana, Texas and coach Monica Aldama. Coach Aldama has a strict policy on how the members of the team represent themselves and the organization in public. With that refresher, let us tell you what happened with Lexi.
In Cheer, viewers met Lexi Brumback, a member of the team, whose storyline over the six-episode series was complicated—and the exact type of story reality TV viewers love. When viewers first met her, she was the outcast plagued by scandal and a rough upbringing who went on to help the team win at the National Championships.
Following new trouble, Lexi was booted from the team, a revelation in the final episode of the season. Not the type of reality TV ending viewers want. Forget all the flips and tumbling, Lexi pulled off the ultimate trick in an Instagram post: She's back on the team.
"Honey, I'm home," she captioned the pic, which you can see above.
This is Netflix's official description: "The stakes on the mat are high, but for these athletes, the only thing more brutal than their workouts and more exceptional than their performances are the stories of adversity and triumph behind the team members themselves. Over the course of six episodes, viewers will join the Navarro College cheerleaders as they face injuries, sacrifice, personal setbacks and triumphs, all leading up to one nail-biting and adrenaline pumping final competition at the National Championship."
Cheer is now streaming on Netflix.