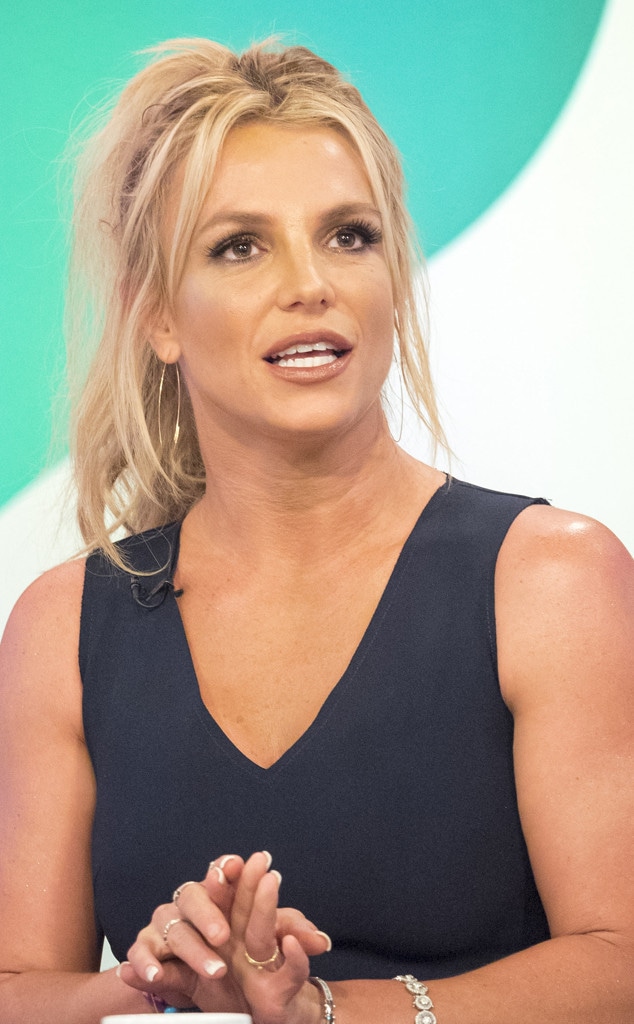 Ken McKay/ITV/REX/Shutterstock
Sorry, you won't be seeing Britney Spears' breathtaking work of art at the Louvre—or any museum or gallery—anytime soon. 
Last week, Artsy reported that a gallery in southwestern France was claiming that it would give the pop music icon and artiste her first solo exhibition. Of course, fans went wild. 
A deep dive into the 38-year-old singer's Instagram and one will run into videos of the "Oops... I Did It Again" singer showing off her painting skills. So it was only a matter time until the "Womanizer" singer got her first solo show, right? 
On Jan. 6, the French gallery took to Instagram to announce that they were "thrilled" to have Spears showcasing her "contemporary art" later this month. 
But, it turns out that it was all a hoax. 
A rep for the singer has confirmed with E! News that word of an upcoming solo exhibition in France is "inaccurate and she is not involved." 
According to Galerie Sympa, the alleged exhibit of Spears' art was scheduled to open January 18 and run "Till the world ends," according to the gallery's website. 
The gallery also states on their website that the show would be titled, "Sometimes you just gotta play!!!!!!," which seems to be the same caption Spears used in a 2017 Instagram post where she shared a video of herself painting. 
Well, there you have it. Maybe one day we'll get to see Spears' artwork at the Museum of Modern Art or somethin'. 
Watch:
Sam Asghari Details Romantic Nights with Girlfriend Britney Spears