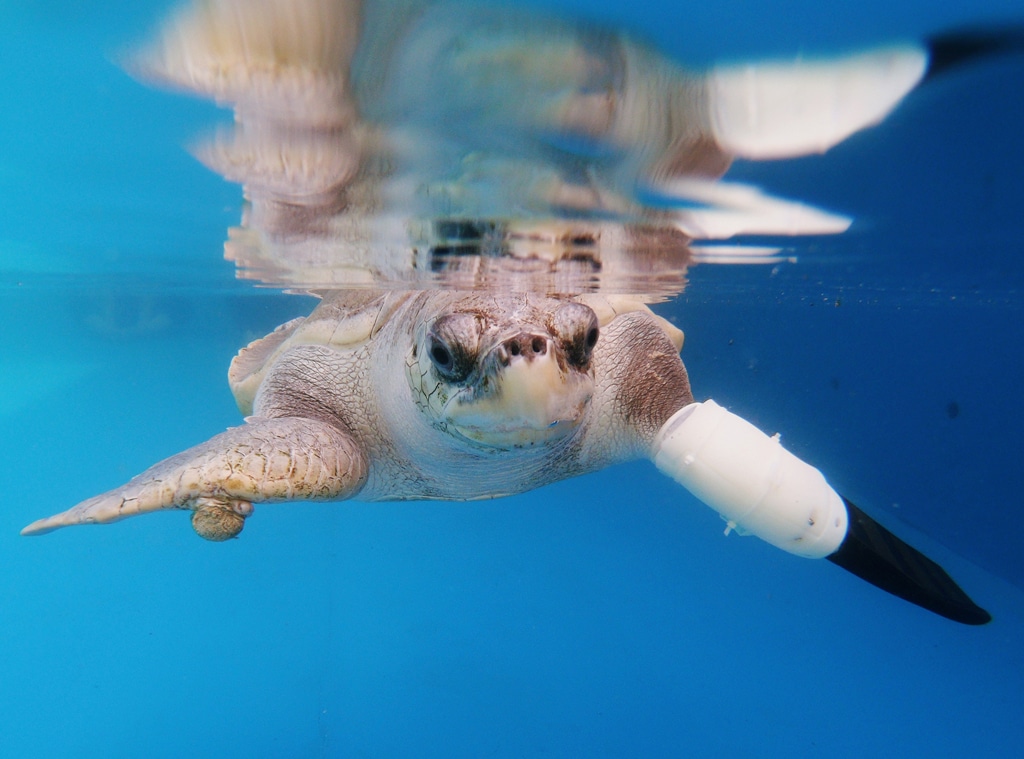 REUTERS/JIRAPORN KUHAKAN
If there's anything we need an abundance of this day and age, it's more and more feel-good stories. 
Today's the day you learn about Goody the sea turtle. The Thai sea turtle lost her flipper years ago after she was entangled in a fishing net and it left her immobile, reports Reuters. But now, the adorable sea turtle can go back to a seemingly normal life. The endangered olive ridley sea turtle can now "swim with ease again, after receiving Thailand's first prosthetic flipper last week."
According to the veterinarian who was part of the team who developed Goody's prosthetic flipper, Nantarika Chansue, "She's swimming much better and she's learning to use the two flippers to turn. You can see the difference." 
These efforts to build prosthetic limbs for animals has been a year in the making. The publication reports that Thai environment authorities and researchers at Chulalongkorn University in Bangkok "have been working to develop prostheses for injured seat turtles following similar projects in Japan and the United States." 
Veterinarian Chansue also said that "while the prostheses won't help injured turtles become fit enough to return to the sea, they are aimed at improving their quality of life in captivity." 
The veterinarian added: "We are trying to develop some of the best ones ever created in the world." 
Other sea turtles who have benefited from this is Allison, an Atlantic Green Sea Turtle, who in 2005 was found washed up on the beach of South Padre Island in Texas after a predatory attack.
According to Sea Turtle Inc in the state of Texas, Allison survived the attack but only with one flipper. After years of successful rehabilitation, Allison was given a prosthetic flipper in 2009, becoming one of the first successful sea turtle prosthesis devices in the world.