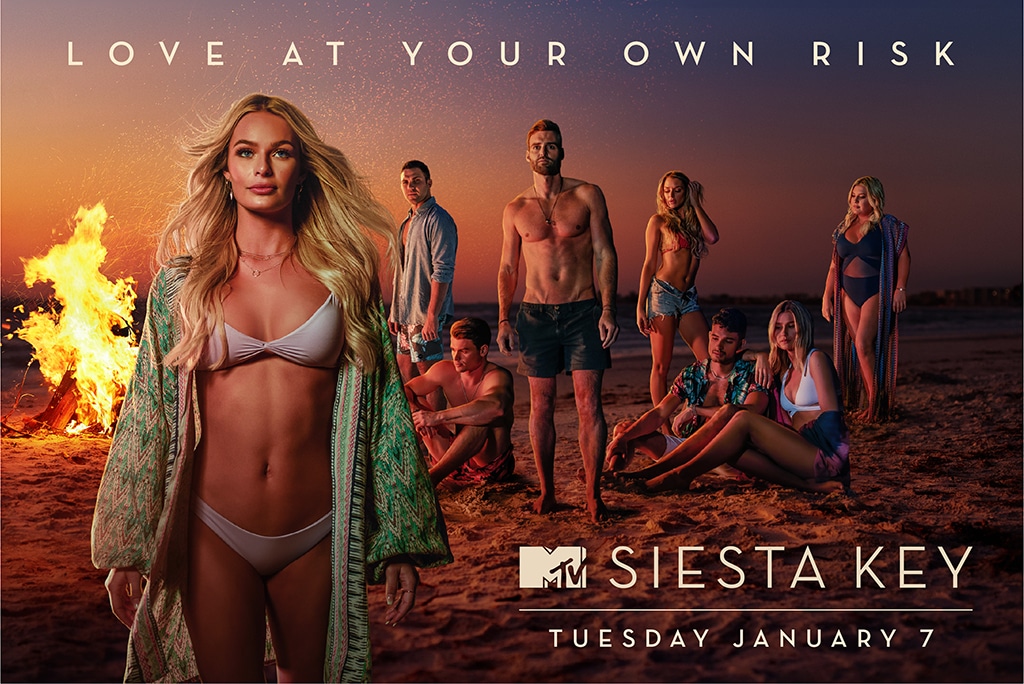 MTV
With "friends" like these on Siesta Key, who needs enemies? In the exclusive—and rather explosive—Siesta Key sneak peek below, Juliette Porter and Chloe Trautman get into a heated fight over Robby Hayes.
You see, Chloe doesn't think Robby is good for Juliette. And tells her. Things devolve from there.
"There is no friendship with us, apparently, because I thought we were good friends," Juliette says.
"We were!" Chloe shouts.
And Juliette does a little too much talking with her hands for Chloe who slaps her hand. Juliette then flies up, punches Chloe and grabs her by the hair.
"Listen, me not being friends with you has nothing to do with our friend group," Juliette says as she pulls on Chloe's hair.
It doesn't take long for others, including production, to get involved.
"Are we f—king 5, like, literally," Kelsey Owens asks.
It seems like a valid question?
Holding Juliette back, Amanda Miller shouts, "You don't put your hands on her!"
"Last time you broke her nose, I grabbed her hair," Juliette says to Amanda.
Click play on the video above to see the full scene.
Chloe says Juliette made the whole interaction about the past with Alex Kompo, and then next thing she knew Juliette was pounding on her. Then, Juliette wonders why everyone assumes Chloe would've beaten her up.
In an interview with E! News, Juliette touched on the reception Robby received from her friends and said she knew it wasn't going to be totally cool.
Watch:
Why Robby Hayes & Amanda Stanton Broke Up
"I knew bringing Robby back to Siesta Key was going to be a little bit different for everybody because the last time we had all been in a close group, I was dating someone else and no liked us together: Alex and I," she said. "But bringing Robby in, a lot of people thought his intentions were off and things were moving too fast. I don't know, Chloe is just a skeptical friend to begin with. Like, she was like that with Maddison and Ish for a little bit too but—"
"She's always going to be the one with questions," Madisson Hausburg added.
"She's always going to a little worried. It's not her role, it's just who she is as a human, so, yeah. It's just her personality but, I mean, whatever. We didn't really care how people perceived us. It does take a toll on me but not really in the first episode, I was still, like, whatever I'm happy."
"She was really happy," Madisson added.
How long will that last?
Siesta Key airs Tuesdays, 8 p.m. on MTV.