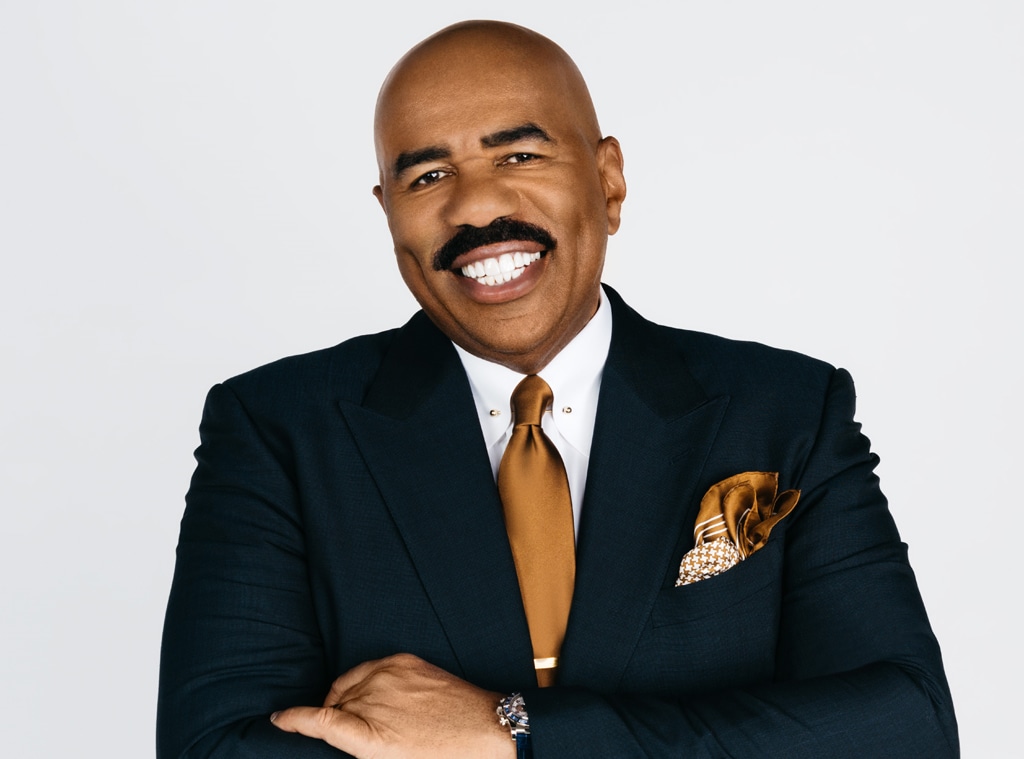 Courtesy of Steve Harvey Global
Steve Harvey has a brand new show, and it's here to make you feel good.
The talk show host just kicked off his new Facebook Watch series, STEVE on Watch on Jan. 6, providing his audience and viewers with one-of-a-kind interviews with inspiring guests ranging from celebrities to viral sensations.
In a clip from an upcoming episode shared exclusively with E! News, Harvey interviews 5-year-old drumming prodigy Jeremiah Travis, whose drumming skills are so impressive, he's already a member of the St. Helena College and Career Academy drumline in Louisiana and has a scholarship to play the drums at Alcorn State University in Mississippi beginning in 2032.
With his band mates by his side, Travis shows off his impressive rhythm in his interview with Harvey, airing Wednesday, Jan. 15 on the social media platform. And Harvey couldn't believe what his eyes were seeing when the musical prodigy improvised a drum solo and then dropped the sticks in a total mic-drop moment.
Getting up from his seat and walking around the stage, Harvey says excitedly, "No, you didn't drop the sticks!"
When he sits back down, the host gives an inspiring message to the wide-eyed Travis.
As Harvey says, "Man, I'm glad I met you, man. You know why? 'Cause I met you at 5. 'Cause by the time you 20, you're gonna be one of the most world famous drummers in the whole world."
Fans of Harvey can expect lots of these inspiring moments in the future.
As a description of STEVE on Watch obtained by E! News explains, "Comedian, bestselling author, and Emmy Award-winning entertainer Steve Harvey is bringing all the best things about his show Steve to Facebook Watch. Get ready for insightful perspectives, unfiltered responses, and surprising takes on the everyday issues affecting his audience."
"Steve will interview remarkable people doing amazing things," the statement continues, "get the real story of viral sensations, and get personal with some of the biggest stars of film, TV, and music. And there will be a lot of Steve Harvey doing what he does best: Being Steve."
You can catch new episodes of STEVE on Watch every weekday on Facebook Watch.