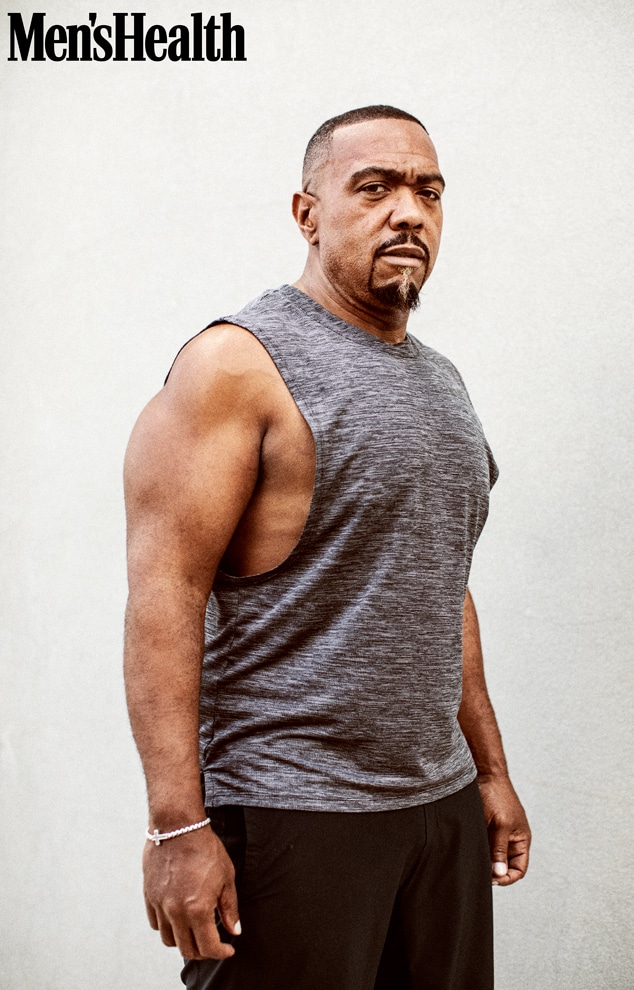 Christaan Felber for Men's Health
Timbaland credits his kids for helping him make a healthy change in his life.
The 47-year-old music producer, née Timothy Mosley, is reflecting on his journey and overcoming addiction in a candid new interview. Opening up to Men's Health in the magazine's Jan/Feb 2020 issue, Timbaland speaks out about his transformation and how he lost 130 pounds.
Looking back at the highs and lows of his personal and professional life, Timbaland tells the outlet, "I had to get whipped, because I didn't appreciate anything."
Timbaland's addiction to pills started back in 2011, in the years to follow, the artist went through a divorce with his wife and faced money troubles.
"[The painkillers] put me in a great feeling of not caring, of just being free," Timbaland tells the outlet. "I'm like traveling, doing shows, popping 'em, having fun, just being ignorant."
After going through a troubling time, the "Apologize" star had a wake-up call.
"I had a dream that death was near," Timbaland recalls. "I saw myself with a white face."
That's when Timbaland realized he needed to get his health in order for his three kids.
"It's like a bright light going on in your brain," Timbaland shares. "That's how you know what true love really is."
In order to make a change, Timbaland decided to move from his 14,000-square-foot mansion outside Miami to a 2,500-square-foot condo downtown, per Men's Health.
"I had to downsize, get all that superstar stuff out of the way," Timbaland says. "The divorce at the beginning was very messy, but now we are good friends."
And as for overcoming addiction, Timbaland tells the outlet, "This was the path chosen for me. God was rebuilding my character."
Watch:
Jessica Simpson Celebrates 100-Pound Weight Loss
Timbaland calls withdrawal "one of the toughest things" he's been through, adding, "The only things that got me through it were my kids, my girl, the help of God keeping my mind still."
Amid his new journey, Timbaland hit the gym and picked up boxing. Take a look at the video above to learn more about Timbaland's health and fitness journey!