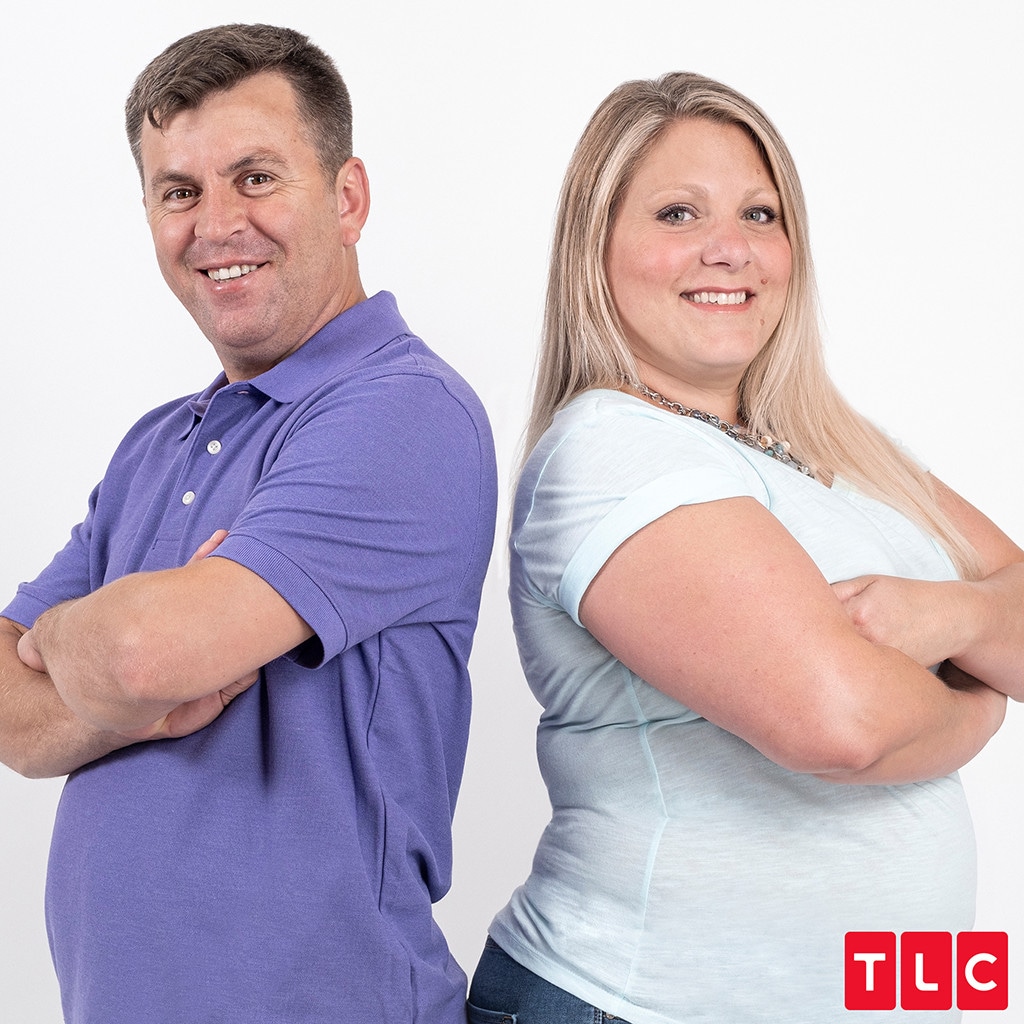 TLC
In the latest installment of everybody is named Michael and unhappy, aka 90 Day Fiancé, everybody was named Michael and unhappy! Well, almost everybody. There's also Anna and Mursel, neither one named Michael, but both seemingly unhappy.
When viewers last checked in with them, Mursel was kicked out and staying at a hotel. He refused to stand up to his family and agreed to leave Anna and her three kids and return to Turkey. Mursel eventually returned to Anna's home to retrieve his stuff, the two continued to cry and talk to each other through translator apps on their phones. In a confessional, Anna said she was angry and thought he would pick her, but that didn't' happen.
"I am suffering too much pain," Mursel said with the help of his app.
"My heart is broken," Anna said.
It went on like this for a while.
"I want to kiss you," Mursel said.
"I want to punch you," Anna replied.
Watch:
"90 Day Fiance" Stars Chantel & Pedro Talk New Show & More
Eventually, after many tears, Mursel collected his things and made his way back to the hotel to prepare for his departure. Mursel said he thought about changing his mind, but he picked his mother. As the only son in the family, he said he felt obligated to listen to them and return to Turkey.
Anna ended up taking Mursel to the airport, where they cried some more and not once, but twice it seemed like he was going to change his mind and go back home to her. But he didn't. And if he could turn back time, he said he'd do it differently. He said he regrets his decision, but he made it.
"He's broken my heart and I'm not going to go back from this. I don't think I can," she said.
Is their story over? We're not betting on it just yet.
Meanwhile…
Angela and Michael
After his K-1 visa was earmarked as likely to be denied, Angela made her way to Nigeria. There, Michael met her with a cake.
"I'm going to fight like hell to figure out what happened," Angela vowed.
In Nigeria, Michael gave Angela a clock with their pictures on it and relayed the info he got from his immigration attorney: They should get married in Nigeria and apply for the spousal visa. Angela isn't on board with this plan, she said it's her family's right to see her walk down the aisle in America.
Mike and Natalie
In the Ukraine, Mike and Natalie sat for an interview with his departure time fast approaching. The producer asked Natalie if she loved Mike. She waited. And waited. "God, it's hard," she said, before explaining there is potential for love there and since she's a woman, it's OK for her to not be sure. Yes, this is her fiancé.
Once Mike left the interview, he started packing and the two got into it even more. Natalie didn't understand why he was so upset. She said any couple that has only been together three times and says things are fine is lying. When he wasn't coming around to her way of thinking, she threw the engagement ring into his bag.
"I gave Mike back the ring because I wanted him to show some action, but he wouldn't," she said, hoping he'd give her back the ring.
Mike went to say goodbye to Natalie's mom and he cried in her arms, and he said he didn't know. She told him not to worry.
Michael and Juliana
With their wedding day fast approaching, Juliana…bonded with Michael's ex-wife Sarah. Over coffee, Juliana told Sarah the story of her previous marriage. She said it was basically arranged via their church and families. She was 17, he was 34, and they married after only four months together. Once they did marry, she said his behavior changed dramatically, he wanted her to stay in the house and not work. Sarah said after talking to her, she realized there was more depth to Juliana than she previously thought. The two took their bonding to the next level when Sarah accompanied Juliana to the seamstress for her wedding dress fitting. There, Sarah gave Juliana advice on how to deal with Michael.
Blake and Jasmin
Blake took Jasmin to a show for an artist he worked with. "I really don't care," she said about the show. Afraid to be alone with people who were drinking, smoking and being loud, she brought her sister with her. At the show, she sat at the table with her sister and Blake's friend Rita was there to stir up drama. She said Jasmin was just sitting there, not really feeling the rap music (Jasmin said she doesn't like rap), and along with Rita some of Blake's other friends worried she was just going to marry Blake to be with her sister, not with Blake.
Tania and Syngin
Tania made her way back to the United States after her stay in Costa Rica and…they continued to fight. The reunion was happy at first, but on the car ride back to their shed, the two began to argue about their future. She was mad he didn't do the woodworking workshop while she was away. He said they didn't have money for it, they live in a shed. She's looking toward the future, and that might not include him?
90 Day Fiancé airs Sundays, 8 p.m. on TLC.