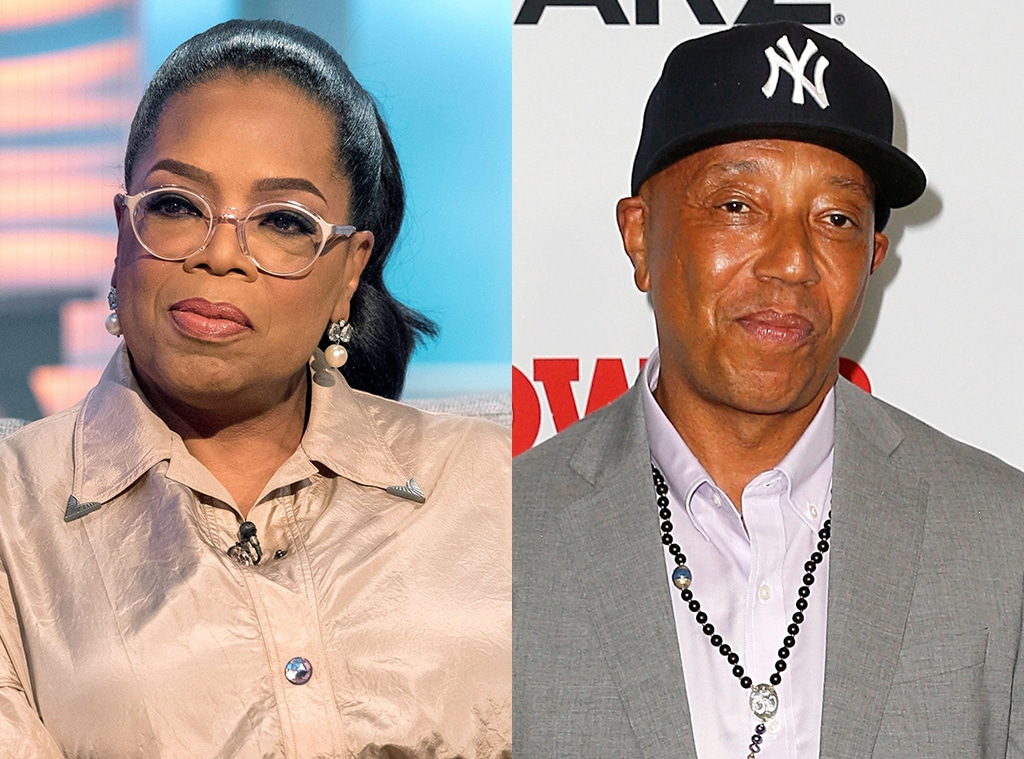 Shutterstock; FilmMagic
Oprah Winfrey is no longer producing a documentary, which featured an individual who accused Russell Simmons of sexual misconduct.
In a statement from the former TV host regarding The Untitled Kirby Dick and Amy Ziering Documentary, the media mogul announced, "I have decided that I will no longer be executive producer on The Untitled Kirby Dick and Amy Ziering Documentary and it will not air on Apple TV+."
She adds that she wants it "known that I unequivocally believe and support the women," who will be highlighted in the project. Nonetheless she believes "there is more work to be done on the film to illuminate the full scope of what the victims endured, and it has become clear that the filmmakers and I are not aligned in that creative vision."
"I have great respect for their mission but given the filmmakers' desire to premiere the film at the Sundance Film Festival before I believe it is complete, I feel it's best to step aside," she continues. "I will be working with Time's Up to support the victims and those impacted by abuse and sexual harassment."
Despite her decision to leave the project, the star calls Kirby Dick and Amy Ziering "talented filmmakers."
Themba Hadebe/AP/Shutterstock
According to The Los Angeles Times, the documentary was intended to focus on "a brilliant former music executive who grapples with whether to go public with her story of assault and abuse by a notable figure in the music industry." One story of particular importance to the documentary was rumored to be that of Drew Nixon, who accused Simmons of sexual misconduct in a 2017 exposé. 
Russell Simmons has not addressed Oprah's departure from the film, but in a previous statement he denied all accusations made against him and blasted her participation. "I vehemently deny all these allegations," he stated. "These horrific accusations have shocked me to my core and all of my relations have been consensual."