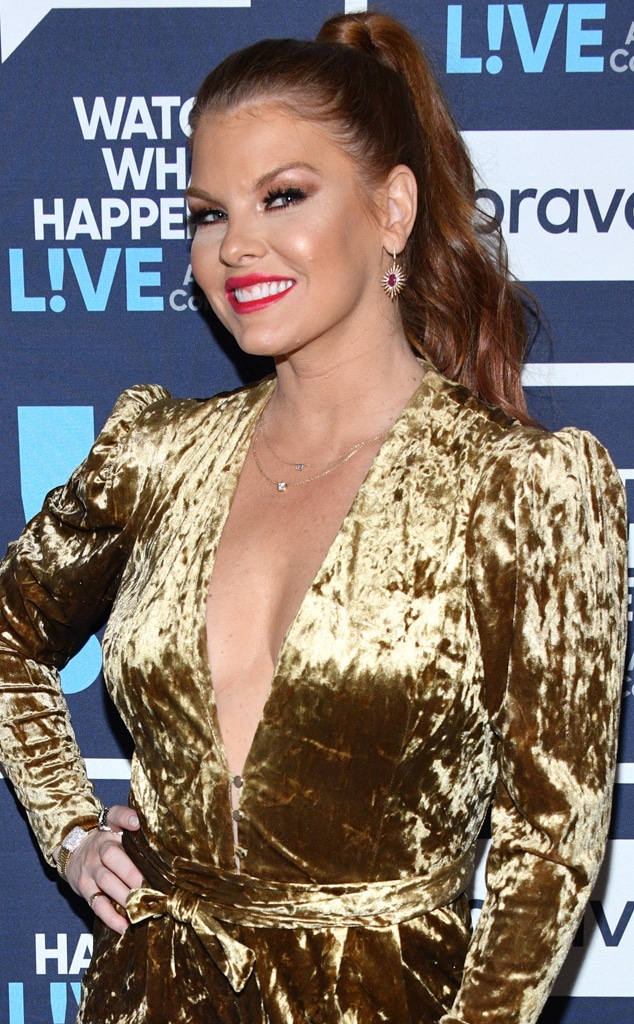 Charles Sykes/Bravo
Brandi Redmond is taking some time to "reflect and better herself" after igniting controversy with a racist video.
In a statement, Redmond's rep confirmed the 41-year-old checked into a wellness center to "reflect and better herself." In addition, her rep revealed on Instagram, "She will be back with us next week. We support her on this journey of healing and ask that you join us in that."
Her decision to check into this center stems from a newly resurfaced 2017 video in which she impersonates an "Asian" woman. In the clip, she says, "They ask me what Asian I am because my eyes, they squinty," while her daughters pose and giggle behind her.
The short clip has since been deleted and Brandi issued an apology on Jan. 4. "A video resurfaced of me from three years ago which at the time I had posted and quickly deleted and then immediately apologized for my insensitivity. I would like to once again sincerely apologize for my offensive actions," she tweeted. 
While Brandi insists on Twitter that she doesn't have a "malicious bone" in her body, some critics believe her apology was insincere. In screenshots, which E! News was unable to independently verify, the star reportedly told social media users that it was a "good impersonation" and she would "do it again for a damn good audition." 
She added, "There was no harm done."
Moreover, many on social media are calling Brandi a hypocrite since she's accused LeeAnne Locken of racist behavior. As some will recall, LeeAnne's use of the phrase "chirpy Mexican" was a major topic of discussion at the season four reunion and Brandi was one of the many stars admonishing LeeAnne. According to Brandi, LeeAnne calling people "Mexican" was "disgusting."
"I feel like it's disgusting. Watching, I'm disappointed," Redmond told Locken. "I don't want to be associated. I feel like ashamed and it's not OK LeeAnn, it's not OK. To use that over and over and over again is racism."
LeeAnn has since apologized numerous times, but it's unclear if the rest of the cast forgives her for her language.