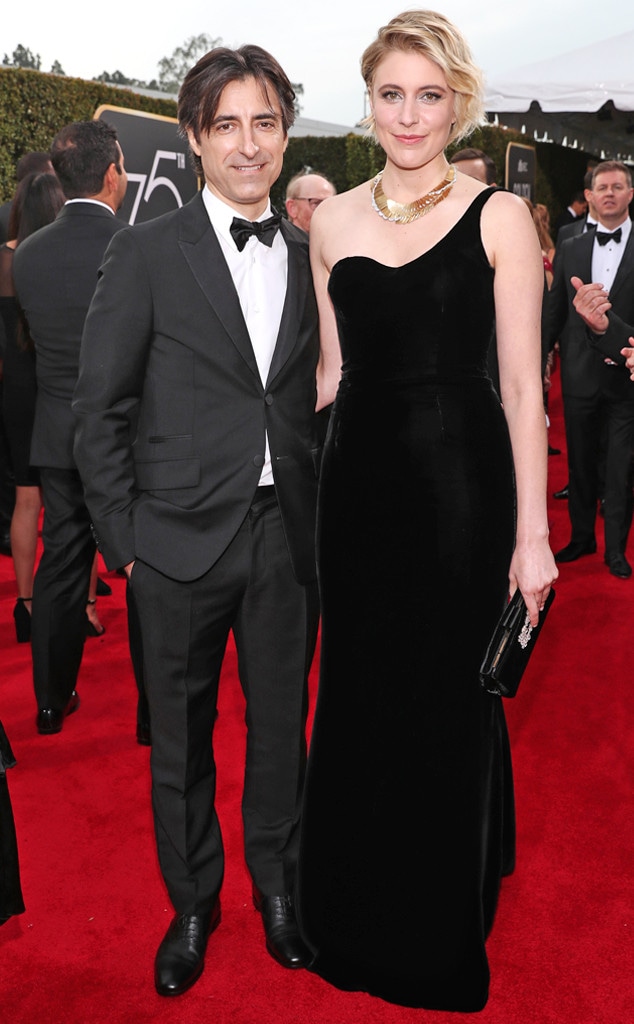 Christopher Polk/NBC/NBCU Photo Bank via Getty Images)
May the best partner win! 
When Noah Baumbach and Greta Gerwig started dating in 2011, who could have known that almost a decade later the immensely talented directors would be contenders for one of the biggest honors in the entertainment industry. It was announced this morning that both Noah and Greta's films are nominated for Best Picture for the 2020 Oscars. 
Noah's film Marriage Story, which he also wrote, is up for the category. Greta's film, Little Women, is also nominated in the same category, which she also shares a writing credit on. The pair is no doubt in support of one another, but this is a history making moment not only personally, but it will be one of the few times romantic partners are up against each other the same award. 
Greta is also nominated for Adapted Screenplay for Little Women, while Noah's Marriage Story writing is nominated in the Original Screenplay category.
Greta's 2017 film Lady Bird was nominated for Best Original Screenplay and Greta also received a Best Director nod. Noah was nominated in 2006 for his work on the movie The Squid and the Whale, which he wrote and directed, and got a Best Original Screenplay nomination for. 
The couple, who welcomed their first child together in 2019, has been together since 2011 after meeting on the set of Greenberg. In a profile with The Hollywood Reporter, they recently shared how tough it can be to be in a relationship with someone who has the same career as you. "You come home at 3 in the morning and you climb into bed and the other person's half asleep—you feel…" Noah shared before Greta finished his sentence. "Lonely," she answered. 
However, they've learned to work through the ebb and the  flow. "The thing you want more than anything is for someone to just take care of you because shooting a movie is so much," Greta shared. "But because we're both doing it, we haven't necessarily always been able to be the person who was there. Sometimes it's not completely possible."
Watch the Oscars live on CTV Sunday, February 9 at 8/6MT!