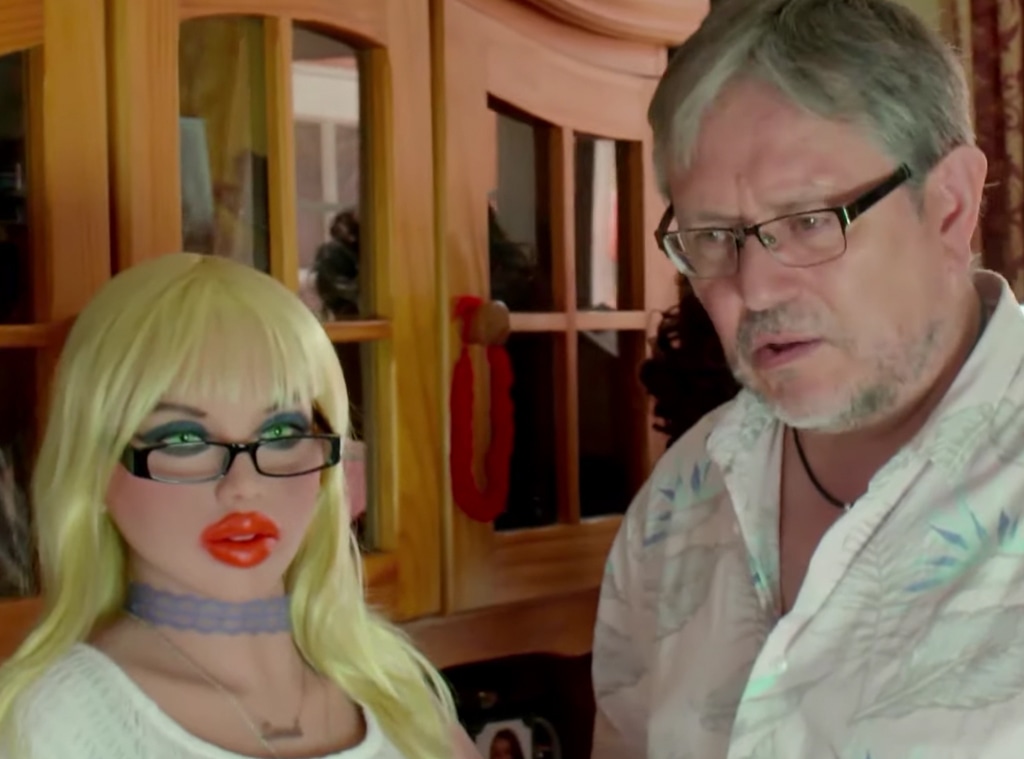 YouTube
Meet Dean. Who is Dean and why is he on Extreme Love? Well, here's how he describes himself: "I am a doll photographer." Not Barbie or Cabbage Patch dolls, but dolls commonly referred to as sex dolls and love dolls. Yep.
In the exclusive preview below, Dean introduces viewers to one of his special dolls, Sarah.
"This is Sarah, she is the first doll I got, so she does have a special place in my heart, I guess is the right way to put it. With Sarah, oh god, she just looks so good. I can't help it," Dean says in the exclusive preview of Extreme Love. He says he can't help taking some more "saucy" photos of her.
"She's been with me three years now. It's a very weird thing because I do get an emotional connection with her. To me, it looked like she'd come alive," Dean says.
According to the narrator, Sarah also has a special place in Dean's bed.
"She did get a body upgrade for her birthday, actually, because I really wanted her to be in more standing shots," Dean says. Is that the only reason, a producer asks? "That's the only reason I'm telling you," Dean laughs.
Sarah entered Dean's life after he was newly retired, single (he's twice divorced) and when his kids had left the nest. "I became intrigued, really, as to what it would be like to have something that looked very, very real and human in the house, and whether that would give me the sense that I had some company here. And it did, and it's strange, because I don't have an emotional bond with my toaster or my fridge, but I do definitely with Sarah. I can't help it," Dean says.
The connection he feels with Sarah prompted Dean to bring in some of her "sisters." There are now at least 12 sex dolls living with him.
Click play on the video above to see more with Dean.
Extreme Love airs Fridays, 10 p.m. on WE tv.