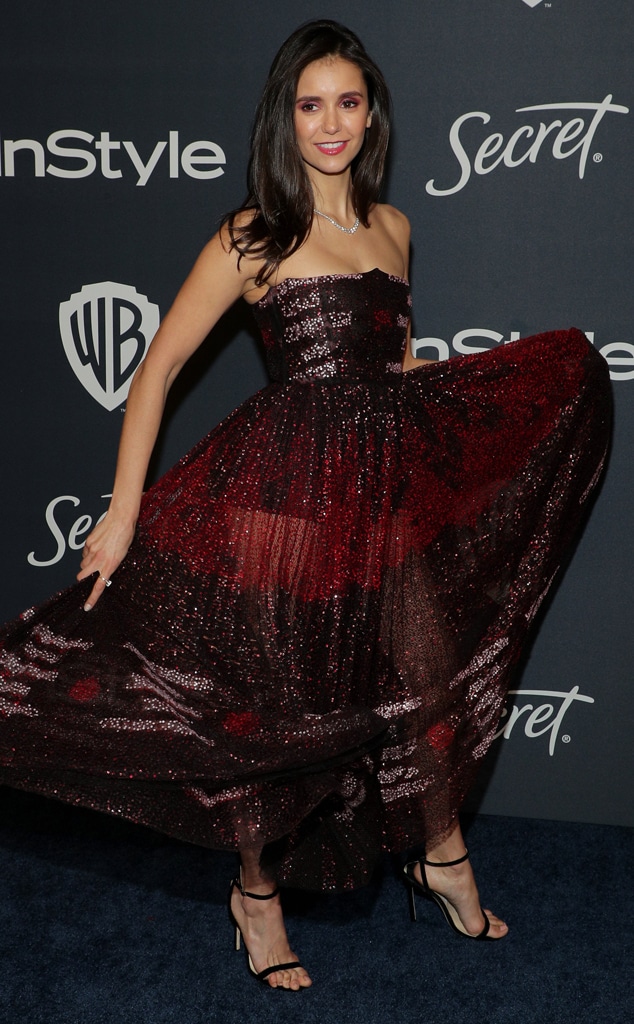 John Salangsang/Shutterstock
Nina Dobrev only has one wish for her birthday.
On Wednesday, The Vampire Diaries star took to Instagram ahead of her 31st birthday urging her followers to donate to Australian wildlife relief in honor of her b-day. 
Sharing a series pictures from her past trips to the Land Down Under and a video of the devastation, Nina encouraged fans to contribute to the cause for the sake of the "suffering" and "helpless" animals that have been affected by the wildfires.
"It's my birthday in Australia right now. My wish is that you donate 1 dollar for every year I've lived," her post began. "$31 to help with the bush fires. It's the greatest gift I could ask for. For some of you that's a lot. So donate 13 dollars (my age in reverse). Donate 1 dollar if that's all you can spare. Anything and everything will make a huge difference."
 
She continued, "I've visited Australia many times, it's one of my favorite places on the earth and seeing it flames makes me indescribably sad…Watching the videos and photos of the devastation in Australia has shattered my heart into a million pieces and brought me to tears multiple times daily."
"Seeing them suffering hurts my heart to it's deepest core," Nina wrote. "They're innocent, all they know to do is love and they're fighting desperately to survive. They're helpless and they are hurting. 1 billion animals have perished in the fires and it doesn't look like there is a light at the end of the tunnel anytime soon. We need to rally and help in any way we can."
To end her heartfelt plea, Nina said, "Please help me, from the bottom of my heart I'm asking you to do and donate whatever you can. It's life or death. Our furry friends need us. Please help make my birthday wish come true."
The Degrassi alum is among several celebrities who have voiced their support in the wake of the deadly bushfires, which have claimed at least 25 lives and torn through the southeastern area of New South Wales.
Australian stars Russel Crowe, Naomi Watts, Hugh Jackman, Chris Hemsworth, Nicole Kidman and Keith Urban have donated to provide resources and relief to those affected. Other charitable contributions have been made by Pink, Kylie Jenner, Shawn Mendes, Ellen DeGeneres, Elton John and more.
Watch:
Nina Dobrev Gushes Over Reunion With Ex Costar Paul Wesley
"Like you, I want to support the fight against the bushfires here in Australia," Chris wrote on Instagram. "My family and I are contributing a million dollars. Hopefully you guys can chip in too. Every penny counts so whatever you can muster up is greatly appreciated…It really does make a difference."
If you would like to show your support, please choose from a charity of your choice or some of these official charities that can help: Red Cross, Firefighters, Wires.