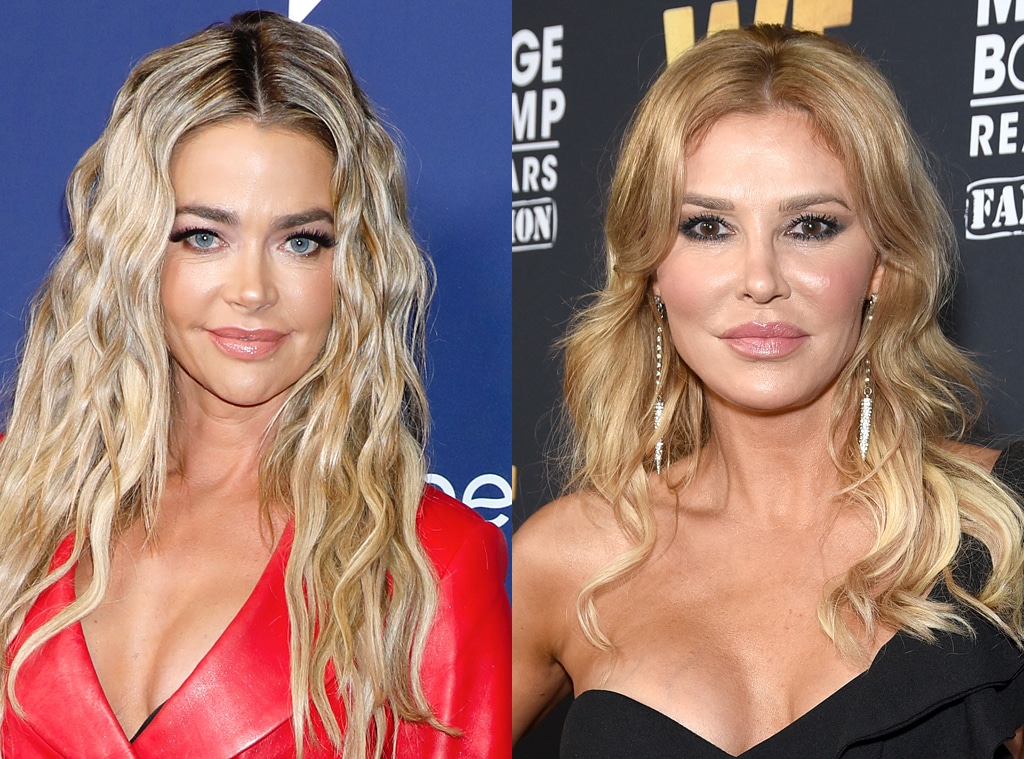 Shutterstock, Getty Images
Sips tea...
Drama is brewing on Real Housewives of Beverly Hills and season 10 hasn't even premiered yet! While the reality TV series is set to air later this year, it seems two key players are already making headlines: Denise Richards and Brandi Glanville.
Rumors are swirling online that the Wild Things alum had an alleged months-long affair with the former Bravolebrity.
Apparently, the rumored romance between the two reality TV personalities took place while Denise was already married to Aaron Phypers, whom she wed in 2018 (and which was filmed during the series).
"All the drama around these accusations has been filmed," a source told E! News. "Brandi has text messages and other forms of proof, she claims."
However, Richards' rep told E! News none of the affair rumors are true.
News of this drama comes a month after the Bravo star shockingly revealed she was dealing with health issues, and had to have an emergency procedure for four hernias.
"My hubby posted this & I need to actually thank him for taking such great care of me," the BH90210 actress shared on social media. "This was a couple months ago & turned out to be a good lesson for me to always listen to my body."
"Being a mom, wife, & having a career sometimes it's easier to just be strong and power through, I thought the pain & my other symptoms would just go away," she continued. "They did not and got a lot worse."
Watch:
Brandi Glanville on Real "RHOBH" Drama & Dating Women - Just the Sip
She added, "I'm so grateful to @herniadoc & her fabulous team. I thought I had one femoral hernia, I actually had 2 femoral & 2 inguinal. And I waited way too long & didn't even tell my husband how bad I was feeling (I know it was stupid) ... gotta always listen to our bodies & take care of ourselves."
Fans might recall that last season, the 48-year-old actress briefly brought Brandi onto the Real Housewives of Beverly Hills. The two caught up over drinks and dinner and even discussed puggygate. 
And while the 47-year-old author had a short and sweet appearance on season 9 of the Bravo series, it looks like she's back in full force... or at least the storyline between her and Denise are.
(E! and Bravo are both part of the NBCUniversal family.)