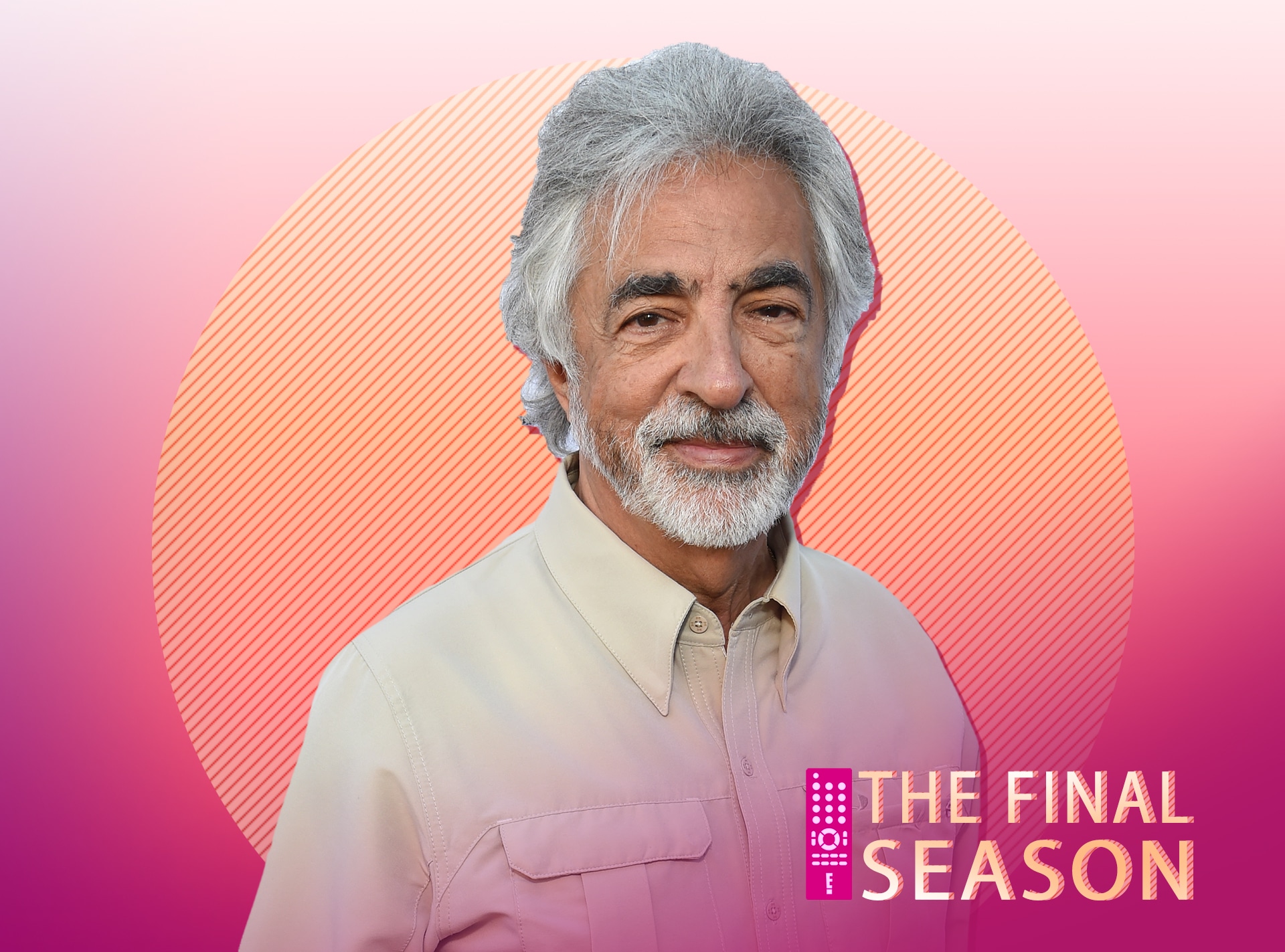 Michael Kovac/Getty Images for Festival of Arts of Laguna Beach
All good things must come to an end, even—and especially—television shows. And in the 2019-2020 TV season, quite a few favorites are signing off.
Will it be for good? That remains to be seen in today's climate of revival and reboot fever, but it's for now. To celebrate the end of an era, E! News assembled the stars who are saying "see you later!" to their beloved characters and for a candid look at the past, present and future of their hit shows. Since season three of Criminal Minds, Joe Mantegna has played David Rossi, the senior supervisory agent at BAU. He's been the steady hand, the somewhat fatherly backbone all the way up through the 15th and final season beginning Wednesday, Jan. 8 on CBS.
Below, Mantegna opens up about his time on the show, revealing his favorite memories and what he thinks about a future Criminal Minds revival.
My favorite behind-the-scenes memory is…
"Certainly one of my favorites was hanging out with Johnny Mathis in the makeup trailer when he portrayed my best man at my remarriage to Krystal, as well as hanging out with Joe Walsh, Bill Withers and two friends of mine who were three-star Marine generals in an episode I directed a few years ago."
The moment I realized Criminal Minds was a hit was…
"I think I first realized how big C.M. was when I was doing publicity in Monte Carlo and a French journalist told me we were the most popular show in France."
Watch:
"Criminal Minds" Cast Celebrates 300th Episode Milestone
The prop/wardrobe item I took home is…
"I have the FBI ring I wore for 13 years, and also a few pairs of the boots that kicked in a few doors on the show."
When I think of my character, the first thing that comes to mind is…
"The first thing I think of about Rossi is how much I tried to incorporate as much of myself into his personal likes, such as food and music."
The thing about this character I'll never be able to shake is…
"I probably won't be able to shake that my wife laughs every time she sees Rossi having a drink of hard liquor knowing I'm such a lightweight in the drinking department."
The thing I'll miss the most about my character is…
"The thing I'll miss most about my character is the privilege I had for 13 seasons to portray a member of an organization I have so much respect for. I spent a good amount of time at Quantico and I'm honored to have portrayed a member of the FBI."
I think TV revivals are…
"TV revivals are fine if they're done well and are able to stand alone regardless of the original shows they were based on. Maybe someday they'll revive Criminal Minds."
The person I'll miss the most (and why) is…
"There's no one person I'll miss most. For a huge chunk of my life I worked with some of the finest people I've ever had the pleasure to know. I'll miss them all."