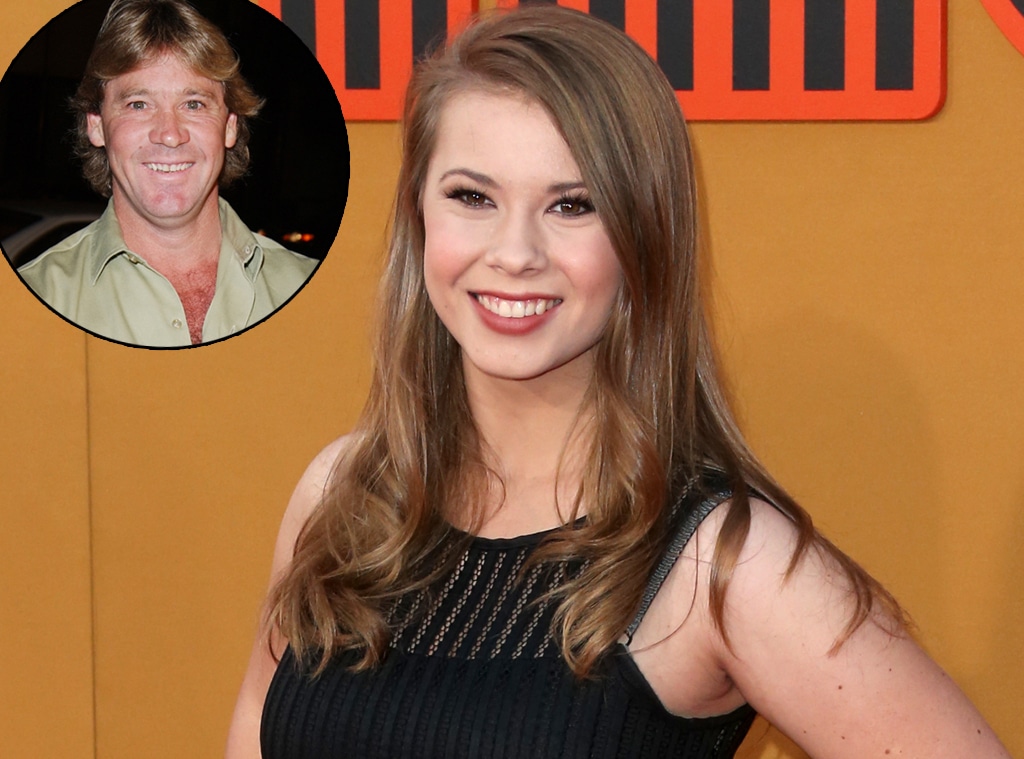 Getty Images
Bindi Irwin is missing dad Steve Irwin now more than ever.
On Tuesday, the 21-year-old shared a moving post on Instagram, where she said she wished the late Crocodile Hunter star, who passed away in 2006, was here to help amidst the devastating Australian bushfires, which have killed 25 people and nearly half a billion of the country's wildlife. 
Posting a sweet photo of the wildlife defender holding a baby kangaroo, the bride-to-be wrote a heartfelt message to her followers. "Dad spent his life working so hard to protect wildlife and wild places, especially in Australia," Bindi captioned the picture. "I wish he was here right now to give advice and strength during this time of devastation with the bushfires. I know that his spirit lives on through our conservation work and I hope together we can make him proud."
This isn't the first time that the Crikey! It's the Irwins star reflected on her dad's passing. Earlier this week, Bindi took to Instagram to show her support for those affected by the wildfires with another touching post, where she can be seen standing in front of a portrait of her dad.
"With so many devastating fires within Australia, my heart breaks for the people and wildlife who have lost so much," she wrote. "I wanted to let you know that we are SAFE. There are no fires near us @AustraliaZoo or our conservation properties."
Her post continued, "Our Wildlife Hospital is busier than ever though, having officially treated over 90,000 patients. My parents dedicated our Australia Zoo Wildlife Hospital to my beautiful grandmother. We will continue to honour her by being Wildlife Warriors and saving as many lives as we can."
In addition to raising awareness for the deadly wildfires, Bindi has also been doing her part to save the animals that have been displaced. She has been documenting the Australia Zoo Wildlife Hospital's furry patients she's been helping on social media, giving followers updates on their conditions and encouraging them to make charitable donations.
In one post, Bindi said, "This is the heart-wrenching truth, every day is a battle to stand up and speak for those who cannot speak for themselves. Now more than ever we need to work together to make a difference and protect our Mother Earth."
Watch:
Bindi and Terri Irwin Honor Steve Irwin's Legacy
Bindi isn't alone in her efforts to stop the devastation caused by the Australian bushfires. Fellow Aussies Hugh Jackman, Chris Hemsworth, Nicole Kidman, Keith Urban and more have all shown their support, each donating money towards the cause.  
If you would like to show your support, please choose from a charity of your choice or some of these official charities that can help: Red Cross, Firefighters, Wires.