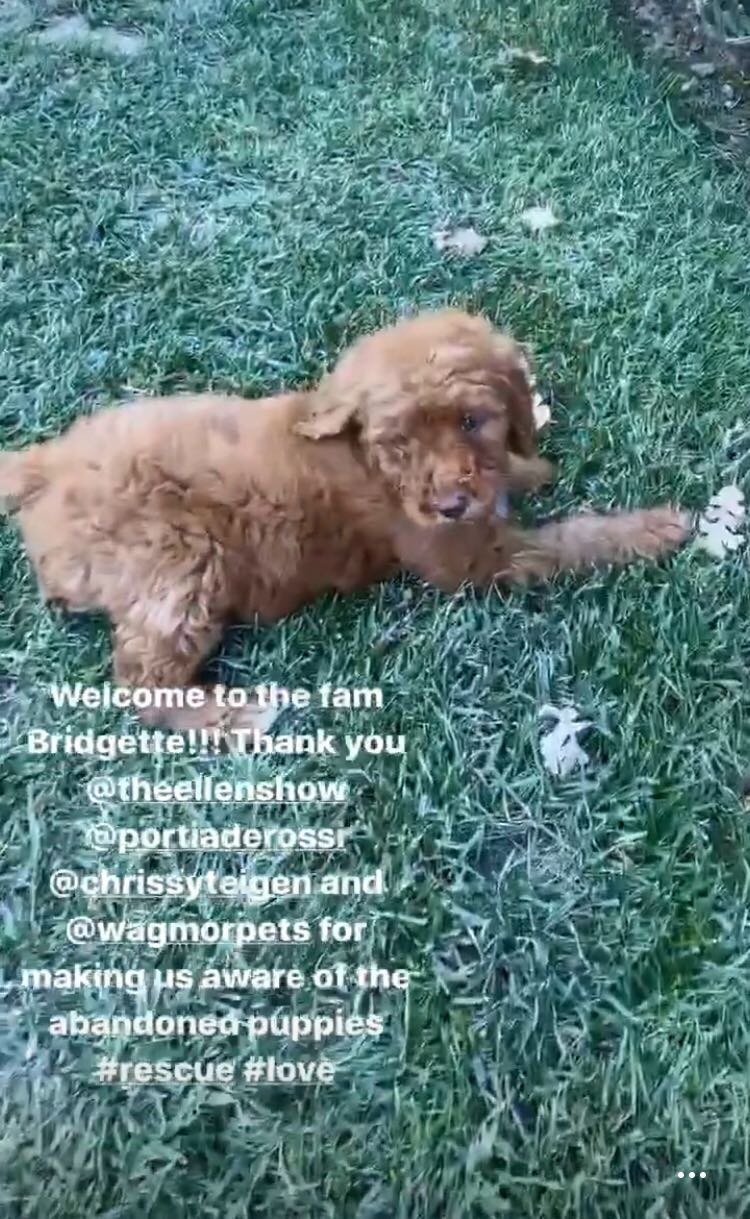 Instagram
Meet the newest member of the Kardashian-Jenner family: Bridgette!
Kris Jenner has an adorable new rescue puppy, and it's all thanks to her famous friends. The momager took to her Instagram Story overnight to introduce her fans to her new furry friend, which appeared to be a standard poodle puppy. In her message to followers, the Keeping Up With the Kardashians star thanked Ellen DeGeneres, Portia de Rossi and Chrissy Teigen for playing a role in Bridgette's rescue.
"Welcome to the fam Bridgette!" Kris wrote alongside a video of the new pup. "Thank you @theellenshow @portiaderossi @chrissyteigen and @wagmorepets for making us aware of the abandoned puppies."
The reality star and businesswoman also added the hashtags #rescue and #love.
"Hey cutie," Kris can be heard saying in the video as the dog played in her yard. "Welcome to the fam!"
Kylie Jenner also shared a super sweet video with Bridgette on her Instagram Story.
"You're so cute!" Kylie gushed as the pup yawned in her arms. "Oh!"
It was just days ago that Chrissy and husband John Legend welcomed a new pup into their home, with the help of Ellen.
"Welcome to the family, petey!" Chrissy wrote on Instagram over the weekend. "thank you @theellenshow and @wagmorpets for making us aware of this adorable little rescue family. this little guy grabbed our heart first and will hold onto it forever!"
Ellen and Portia rescued a puppy themselves back in September, a standard poodle named Mrs. Wallis Browning. Since that time, the celebs have been big advocates of the Wagmor organization and all that they do for animals.
Watch:
Khloe Kardashian Surprised With 3 Puppies
You can learn more about the Wagmor organization HERE.