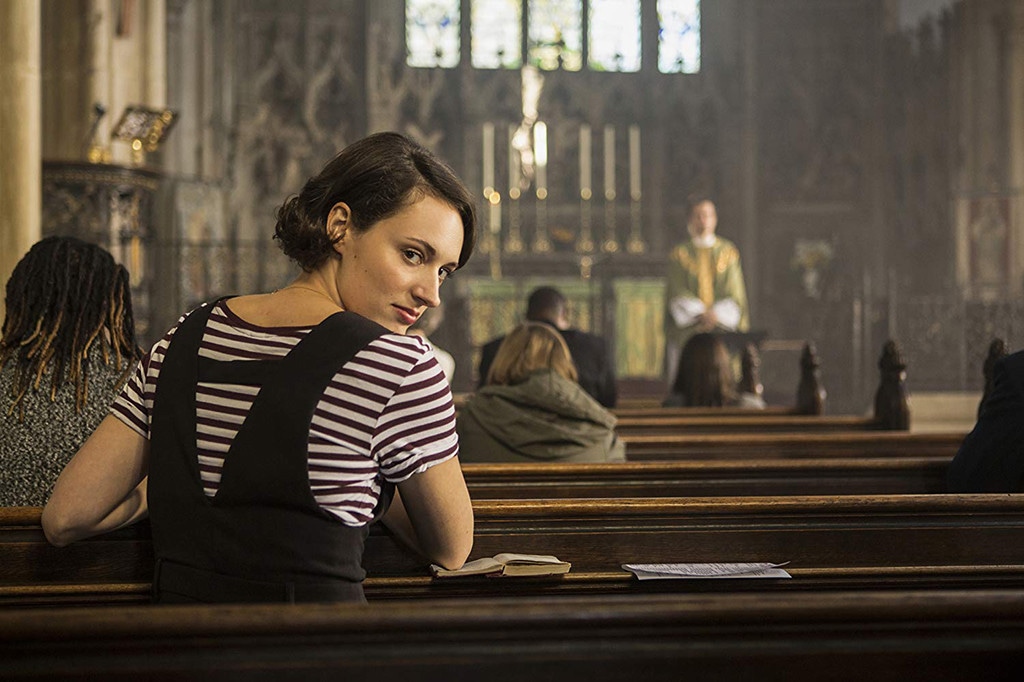 Amazon Studios
Another award for Phoebe Waller-Bridge. Hasn't she got enough already? 
(No.) 
Fleabag just won best TV comedy or musical at the 2020 Golden Globes, and Waller-Bridge took the stage surrounded by the entire cast and creative team to point out how ironic it is that she has so many friends from a show "about such a lonely lady." 
She thanked her cast and crew, and BBC and Amazon Prime, and the HFPA, but personally, she really wanted to thank one man in particular.
"I would like to also thank Obama for putting us on his list. As some of you may know, he's always been on mine. And if you don't get that joke, please watch season one of Fleabag really really quickly." 
Obama recently released his list of favorite movies and TV shows of 2019, and Fleabag made the list alongside Unbelievable and Watchmen. When he released that list, many people realized one startling fact.
If Obama watched Fleabag season two, then he most likely watched season one, which features a scene in which Fleabag (Waller-Bridge) masturbated to one of his speeches, with her boyfriend in bed next to her. The former president has, in fact, always been on Waller-Bridge's list. 
This is Fleabag's first year to be nominated at the Golden Globes, and likely its last if Phoebe Waller-Bridge keeps her word that there will be no season three. Waller-Bridge and Andrew Scott (aka the Hot Priest) both scored acting nominations tonight as well. 
The Amazon Prime show follows a woman known only as Fleabag who's grieving the loss of her best friend and trying to live her life/have a lot of sex in London. Season two featured the most welcome addition of TV's hottest, most unavailable man: Hot Priest (Andrew Scott). 
Waller-Bridge already won tonight for best actress, so truly, she's taking all of the awards. We don't mind, but we'd just like to point it out. 
Watch:
Andrew Scott Talks "Insane" Response to Hot Priest
Fleabag was up against Barry, The Kominsky Method, The Marvelous Mrs. Maisel, and The Politician for its award tonight.