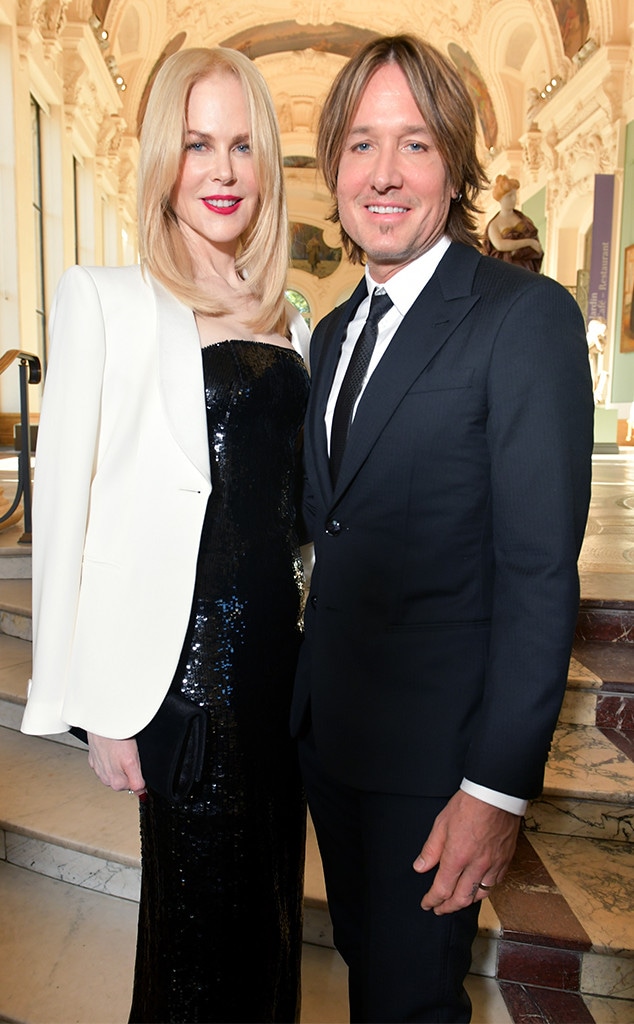 Swan Gallet/WWD/Shutterstock
It may be Golden Globes weekend, but Nicole Kidman, unfortunately, has other things to worry about. 
The Australian-American actress took to Instagram on Saturday, Jan. 4, to announce that she and husband Keith Urban would be donating $500,000 to the Australian Fire Relief. 
In case you haven't caught up on the news, there have been devastating wildfires burning through and spreading across Australia since September 2019. Showing no signs of stopping, about 12.35 million acres have been burned in the southeastern part of the country and local authorities have urged more than 100,000 people to evacuate, while a state of emergency has been declared. 
Further, the fires have claimed the lives of about 23 people and destroyed more than 1,400 homes. Kidman, who has a house in Australia, has learned that her home is also "under threat," a rep for Kidman tells E! News. 
"Our family's support, thoughts and prayers are with everyone affected by the fires all over Australia. We are donating $500,000 to the Rural Fire Services who are all doing and giving so much right now," Kidman wrote on Instagram, alongside a graphic of ways that people can support and make donations. 
Kidman's rep continued to share with E! News, "Their house is not on fire. It is under threat, so keeping a close eye on it. [Nicole Kidman] and [Keith Urban] have donated $500K to the Rural Fire Services." 
Urban shared the same sentiment that his wife on Instagram. 
On Saturday, celebrities in Los Angeles were beginning to celebrate the 2020 Golden Globe Awards and Kidman was set to attend the preliminary Gold Meets Golden event in Beverly Hills. According to an eyewitness, Kidman, who was also hosting the event, arrived late because her flight had "just landed." 
Watch:
Nicole Kidman Says Streep Convinced Her to Take Role in "Bombshell"
Kidman and Urban are the latest celebrities to join the growing list of those using their platform and influence to shed light on the devastating fires and to donate funds to the Australian fire relief. 
On Friday night, Pink announced on Instagram that she has pledged to donate $500,000 to firefighters battling the fires. 
"I am totally devastated watching what is happening in Australia right now with the horrific bushfires," she wrote on Instagram. "I am pledging a donation of $500,000 directly to the local fire services that are battling so hard on the frontlines. My heart goes out to our friends and family in Oz ❤️"
Earlier today, the Duke and Duchess of Sussex also took to Instagram to send a powerful message to the people of Australia, its residents who have been forced to evacuate their homes and the firefighters risking their lives to save the lives of others. 
"This global environmental crisis has now been described as Ecocide," the Instagram caption read. "It's easy to feel helpless, but there's always a way to help." 
If you would like to show your support, please choose from a charity of your choice or some of these official charities that can help: Red Cross, Firefighters, Wires.