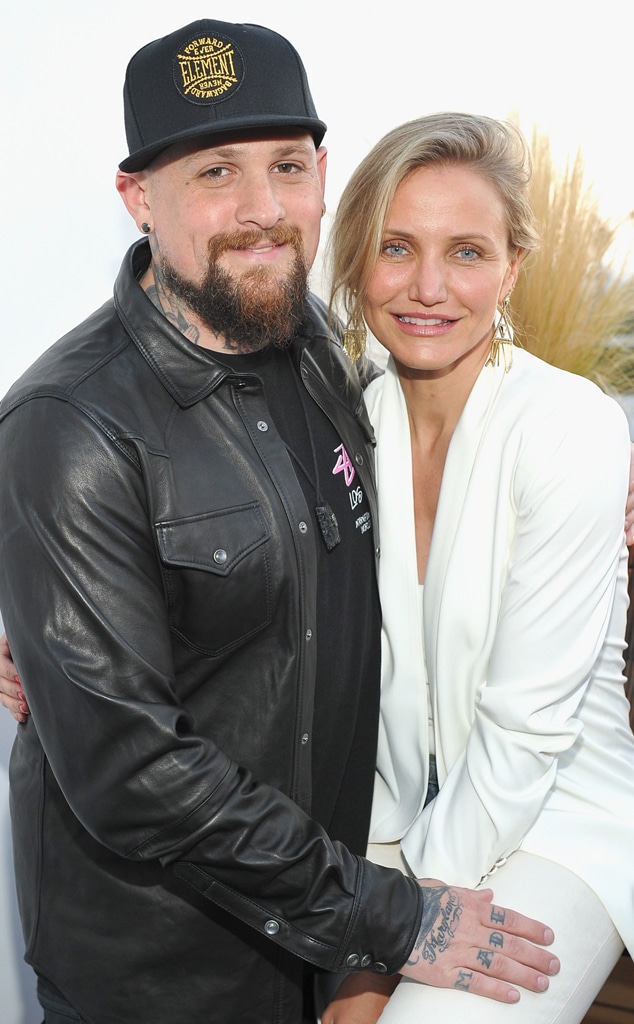 Donato Sardella/Getty Images for REVOLVE
Cameron Diaz and Benji Madden have welcomed a daughter!
The actress and the Good Charlotte star, who wed in 2015, took to social media on Friday to share the exciting news with their fans. In their announcement post, the couple also revealed their daughter's name: Raddix Madden!
"Happy New Year from the Maddens! We are so happy, blessed and grateful to begin this new decade by announcing the birth of our daughter, Raddix Madden," the couple wrote on Instagram. "She has instantly captured our hearts and completed our family."
"While we are overjoyed to share this news, we also feel a strong instinct to protect our little one's privacy," Diaz and Madden continued. "So we won't be posting pictures or sharing any more details, other than the fact that she is really really cute!! Some would even say RAD."
The couple concluded their post by sending love to their followers, "From our family to all of yours."
Over the years, both Diaz, 47, and Madden, 40, have spoken out about having kids on multiple occasions. Back in 2012, while promoting her film What to Expect When You're Expecting, Diaz talked about the pressure to have kids in a candid interview with Redbook.
"I'm sure a lot of people would expect that I would have had a child by my age. But it's not what I've wanted out of my life thus far," Diaz said at the time. "We still live in a largely chauvinistic world. There's a box people put themselves in, and when you [live] outside of it, that makes them uncomfortable--they have to look at themselves and question their own choices."
In 2014, one year before she tied the knot, Diaz opened up about the idea of starting a family.
"I've never said never to anything in life. If I wanted kids, at any point in life, I would have them," Diaz told The Telegraph. "But I'm certain that if at any point I wanted a child, that child would find its way into my life, whether through adoption, or through being in a relationship with somebody who has a child."
"I can't see the future, but one thing I do know is that I'm not childless," Diaz continued. "I have a ton of children in my life."
"I can have a kid any second, if I want. All my friends would be like, 'Sure, come and get them,'" the Charlie's Angeles star said with a laugh.
In addition to his new role as a father, Madden is also an uncle to twin brother Joel Madden's kids, who he shares with wife Nicole Richie. Back in 2009, Madden, who was single at the time, opened up about being an uncle and possibly wanting kids in the future.
"I'm great with kids and I absolutely want kids when the time is right and I have the right partner," he told People. "I'll bring them on tour. They'll be little rock 'n' roll kids."
In just two days, Diaz and Madden will celebrate their fifth wedding anniversary! So, it's safe to say they have a lot to celebrate as they enter 2020.
Congratulations to the happy couple on their growing family!