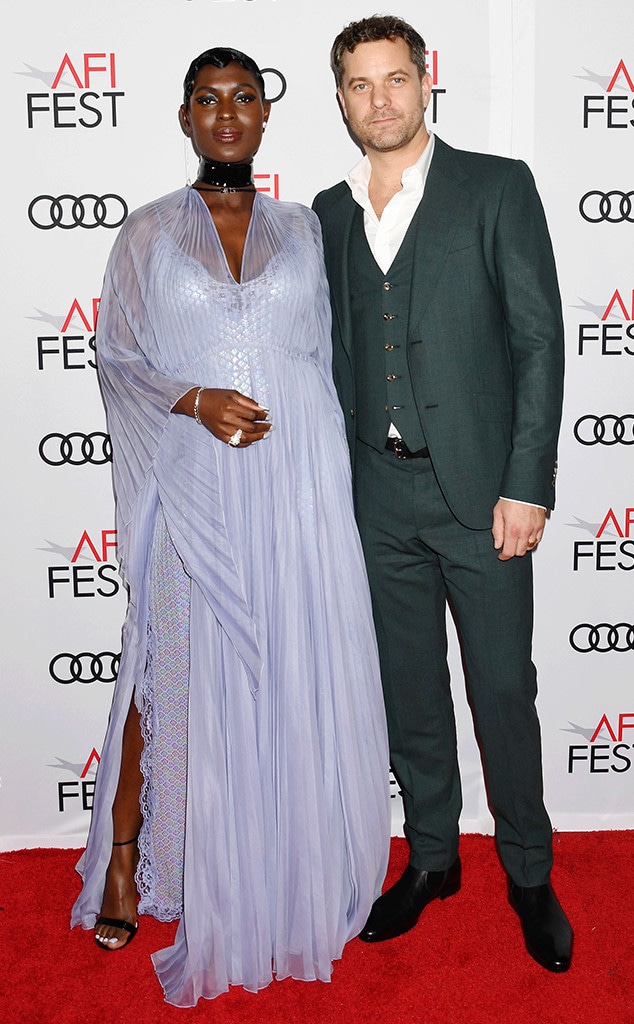 Broadimage/Shutterstock
It was written in the stars. 
Everyone has a first celebrity crush when they're a child, but not many people grow up to fall in love and have a family with that person. Luckily, Jodie Turner-Smith did. The Queen and Slim actress sat down with W Magazine to talk about her career making year and shared that she first fell for her now husband Joshua Jackson on his hit teen drama Dawson's Creek when he played the always teen heartthrob Pacey Witter. 
"It was Pacey from Dawson's Creek!" she shared about her first crush. "I was a very young teenager. And now we are a couple." Talk about some epic powers of manifesting. The two entertainers first sparked marriage rumors in November when they made their first red carpet appearance together as a couple. The two were both sporting rings on their wedding fingers and looked absolutely enamored with one another. 
While they've yet to officially speak out about their marriage and baby, they haven't been shy about sharing their love for one another on social media. In fact, Jodie recently shared a naked photo of herself online taken by her man while the two were relaxing. "Happy New Year & Happy New Decade," she captioned the cheeky snap. "the last 10 years have been quite the ride!!! i laughed, i cried, and, most importantly, i LEARNED. keep going. may we all see that our wildest dreams *continue* to come true." 
Watch:
Jennifer Lawrence & More Stars Reveal Their Celeb Crushes
Jodie has had quite the decade. In her W Magazine interview she also opened up about her journey as an actor and booking her first role in 2013 on the show True Blood. She had to be nude and covered in fake blood, which is something she recalls being absolutely game for. 
"It was sticky—the fake blood is made of corn syrup, and then they put this K-Y Jelly on top of that," she recalled of the experience. "I was so excited about doing my first acting job, and I thought it was all great!"
She's come a long way from her vampire days, and something tells us she's just getting started!