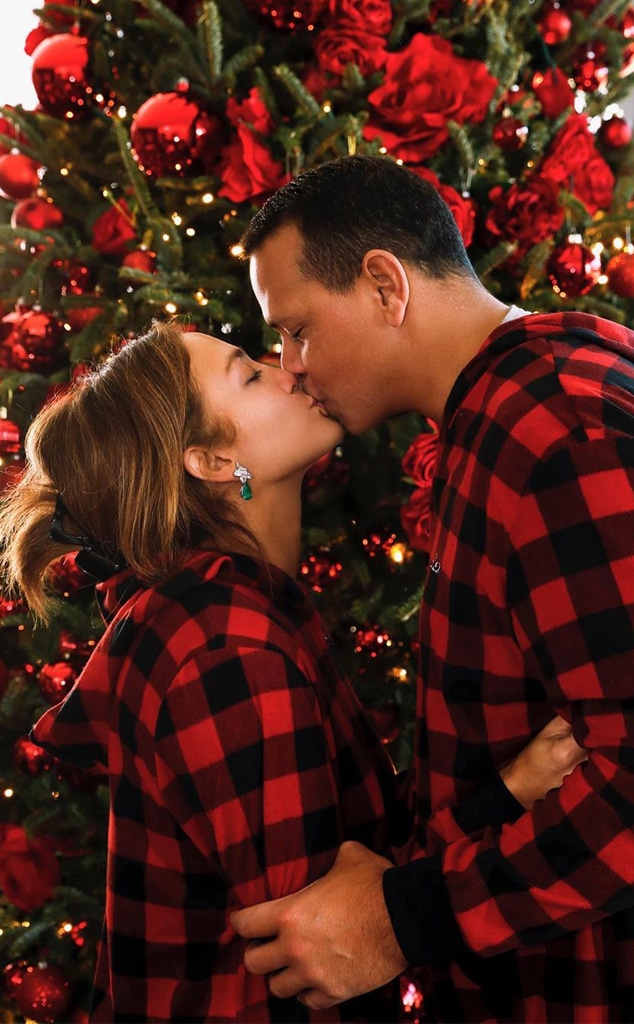 Instagram
Jennifer Lopez is recharged and ready for 2020. 
After a jam-packed 2019 filled with a 50th birthday, blockbuster tour, hit movie and award nominations, the triple threat is already full speed ahead into the new year after accepting the Spotlight Award at the 31st Palm Springs International Film Festival on Thursday. 
But, before it was time to hit the red carpet again, even superstars like Lopez benefit from a break. As she told E! News at the event, "The holidays were awesome. We were with the kids the whole time and it was, it was beautiful and that, that recharges me. That refuels me. It gets me excited again to go out there and make them proud."
The performer shared a peek into those family celebrations on social media, including a picture of her and fiancé Alex Rodriguez kissing in front of a tree for Christmas as well as snaps of them celebrating with their kids on New Year's Eve. 
The new year is already off to a big star as she's up for a Golden Globe Award and a SAG Award this month, followed by a highly anticipated Super Bowl 2020 performance at the start of February. And, in true JLo form, the Hollywood veteran continues to look ahead. 
"I have to believe that there's always more. There's always more," she told E! News. "So long as you keep growing as a person, there's more to do as an artist. And I feel like that will never stop for me."
Watch:
Jennifer Lopez Talks Breaking Financial Barriers at 1998 Globes
The star touched on the boundlessness of life while thanking her manager Benny Medina during her acceptance speech. As she said, "I also want to thank my longtime manager and dear friend Benny Medina, Goddaddy to my kids, who always reminds me that we are as big as we allow ourselves to dream and that the possibilities are limitless."
As for her other ceaseless supporter, Rodriguez, "He makes me feel like a winner every single day," she said. "I love you."
Lopez concluded her remarks on an empowering note, telling "all the talented women out there writing films, producing films and directing films" to "support one another and tell your stories. And remember–no is not an answer. It's an opportunity."
Now, that's a 2020 mantra we can all repeat daily. 
—Reporting by Spencer Lubitz