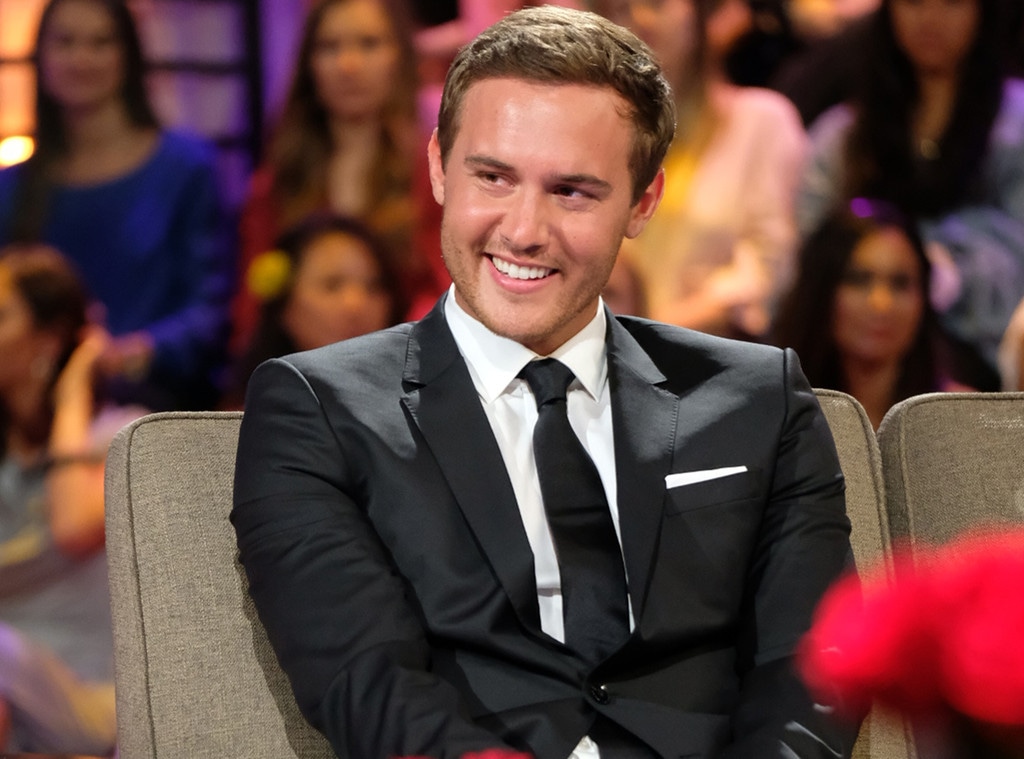 ABC
If you've been thinking, "Pilot Pete is pretty perfect...except he still lives with his parents," get ready to turn that "except" into an "especially because." Or at least a "and it's fine that." 
Ahead of their son's debut as the star of The Bachelor next week, Peter Weber's parents Barbara and Peter Sr. were the guests on the Bachelor Party podcast with Rachel Lindsay and Becca Kufrin, and proved themselves to be incredibly sweet people. 
They had a lot of little things to share about their pilot son, like how he never complains and never got in trouble, and Pete's mom Barbara was happy to explain why it's absolutely not weird that he still lives at home. 
"First of all, we are a very, very close family. Very close...we're basically one. We support each other in every which way, and we're each other's best friends, not just parents. We're everything to each other," she said. "People forget: I'm Cuban, OK...In old time Cuba, the kids would be at home and in their 20s they would get married, and they would still live at home. They would have children, and the grandparents...it was one big happy family. Everybody living at home, so contrary to what a lot of people say like, can't wait to get rid of the kids...our culture is a little bit different, and not that one is right and one is wrong, we want to keep that family tie, that unity together. And that's one of the reasons that Peter and my other son Jack are still living at home, because there's no reason really to move out." 
And that's not the only reason. 
"Let's say for Peter, he works four days a week. Then he has four days off, and he goes with his friends away, like they take a little mini vacation wherever. And then he comes back, and he goes right back to work. So is that really smart to be paying a lot of money, monthly, until you can buy a house? So I always tell him it's best to save your money—which, he can buy a house tomorrow if he wanted it," she continued. "Responsibly, he can do it, but I'm just looking for the right place for him when we do decide that he's going to take that step...but we're very happy living at home, everybody together." 
Watch:
Chris Harrison Open to Hannah's Return as "Bachelorette"
Just Peter's job is explanation enough, since pilots are away from home for long periods of time as they're flying for hours and hours at a time, and taking breaks in other cities all over the world. And he's got at least three contestants who are flight attendants, so maybe he'll find a partner who lives that same lifestyle already. 
Barbara and Pete Sr. also revealed that we'll see much more of them this season as we get to watch their vow renewal on screen, so we'll continue to get to know them pretty well as we watch Pete Jr.'s love story play out. 
The Bachelor premieres Monday at 8 p.m. on ABC.