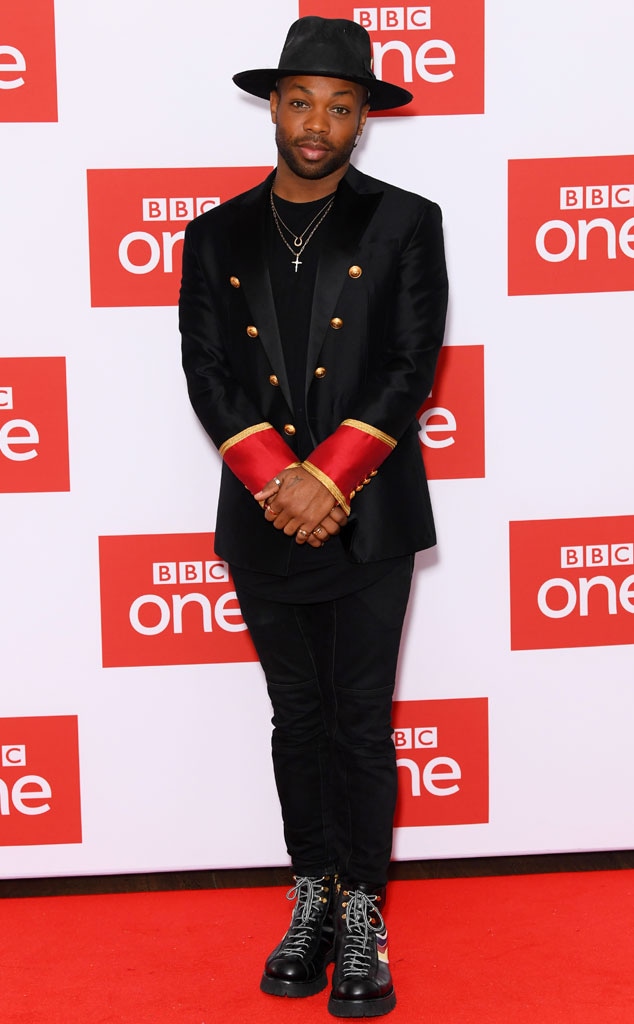 David Fisher/Shutterstock
Todrick Hall is focusing on love—and who he allows into his circle. 
Back in October 2019, the performer faced multiple allegations waged against him on Twitter, including from his purported former assistant who accused him of "deliberate non-payment to people" and that he allegedly cast dancers "based sometimes solely" on their race among other claims. He also tweeted a link to documents for a lawsuit filed by a former tour employee against Hall in 2018 alleging sexual harassment, retaliation and failure to pay minimum wage among other claims. The lawsuit was later settled out of court and dismissed.
Choreographer and dancer Thom White also accused Hall of not paying him for his work and then stopping contact with him after White inquired about it. He further alleged that Hall had asked for "lighter people" to stand behind him for a shot on set.
"My comment; I adore Thom, like LOVE him. This is surprising to me, he hasn't been paid yet, he will be...not because he's trying to 'expose' me but because he deserves it. I only got two texts, no calls, I was over seas opening my tour & that video has only been out for 2 weeks," Hall tweeted at the time. 
White later tweeted that Hall had reached out to him and noted they "heard each other, but disagreed."
Now, in a new interview with Attitude for the February issue, Hall has responded to accusations of non-payment and alleged treatment of a former employee. 
"My fans have stood beside me, and they know my heart and my integrity, and they know what type of person I am. They know that I would never intentionally do some of these things, any of these things that are being said about me. [I will] be more careful about who I allow into my circle," he told the magazine.
"My show is full of love and I focus on that every night…when some kid comes and tells me that because of my music and my message they didn't take their own life, that they are now wearing heels at school, and they are winning prom queens. I'll sleep with one eye open, but what I'm not going to stop doing is inspiring kids." 
During the interview, the Greatest Dancer dance captain also referenced advice RuPaul gave him. 
"Ru said, 'Trust me, this will blow over, they aimed at you because you're kind-hearted and socially conscious. They knew they'd get a reaction out of you and affect you. Most people suspect that they don't really exist unless they're affecting someone else," Hall shared. "'The only way they can feel themselves is through other people's feelings, good, bad or otherwise. Hear this: when your actions [are] coming from a place of love, never worry about how it is perceived by others, know that your intention is love and nothing is wrong with that. XO, Mom.'"
The February issue of Attitude is available on Jan. 3.