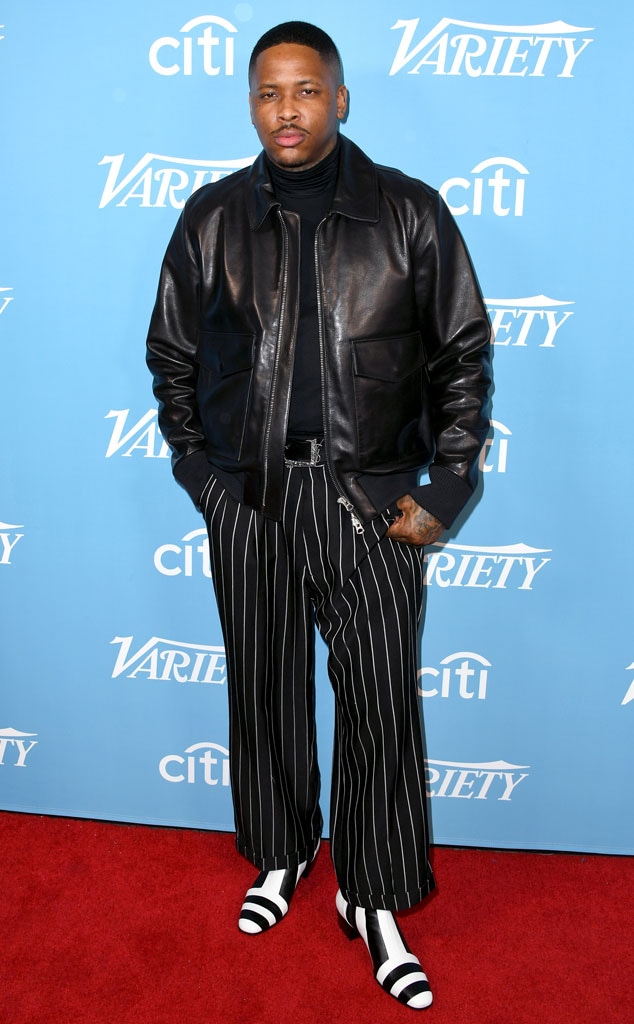 Jon Kopaloff/Getty Images
YG is starting off 2020 with an apology.
The rapper took to Twitter on Wednesday to apologize to the LGBTQ community, saying that he has evolved through his past "ignorant" views.
"It's been brought to my attention that my old views on life was ignorant," the 29-year-old said. "I apologize to the LGBTQ kommunity for ever komin across like i was anything but respectful and accepting. Live. Love. Ya Life. Gang!"
It's not clear why the rapper was compelled to issue an apology. However, some Twitter users feel it's due to the fact that his ex-girlfriend, 24-year-old singer Kehlani, is openly bisexual.
One Twitter user responded to the rapper's tweet saying, "He only saying that to appease to kehlani." Chimed in another, "Kehlani done changed mans."
The two stars were first connected back in September 2019, six months after the singer gave birth to her first child (whose father is the star's guitarist, Javie Young-White). Kehlani and YG confirmed their relationship at Kith's New York Fashion Week show.
Things took a turn, however, when a video of YG surfaced in October that showed him kissing another woman in a car. The video was originally shared by The Shade Room. In a statement to the outlet, YG's team said it was a drunken moment that he regretted. The pair stayed together.
Kehlani later addressed the cheating scandal in November by releasing a track called "You Know Wassup" on SoundCloud. In the lyrics, she talked about being "embarrassed" by the scandal but still wanting to make things work.
In December, however, the two appeared to be broken up. In a since deleted tweet, the singer hinted she was no longer with YG.
The tweet also shot down rumors that she had moved on from YG and was dating Canadian rapper Tory Lanez.
"Because i keep seeing this. i'm addressing it. absolutely not. we made a song for my album," she explained. "I am single. and focused."
Whatever the status of his relationship with Kehlani, it looks like YG wants to turn over a new leaf in the new decade.
Watch:
Laverne Cox Fights for LGBT Rights at 2019 Emmys Red Carpet