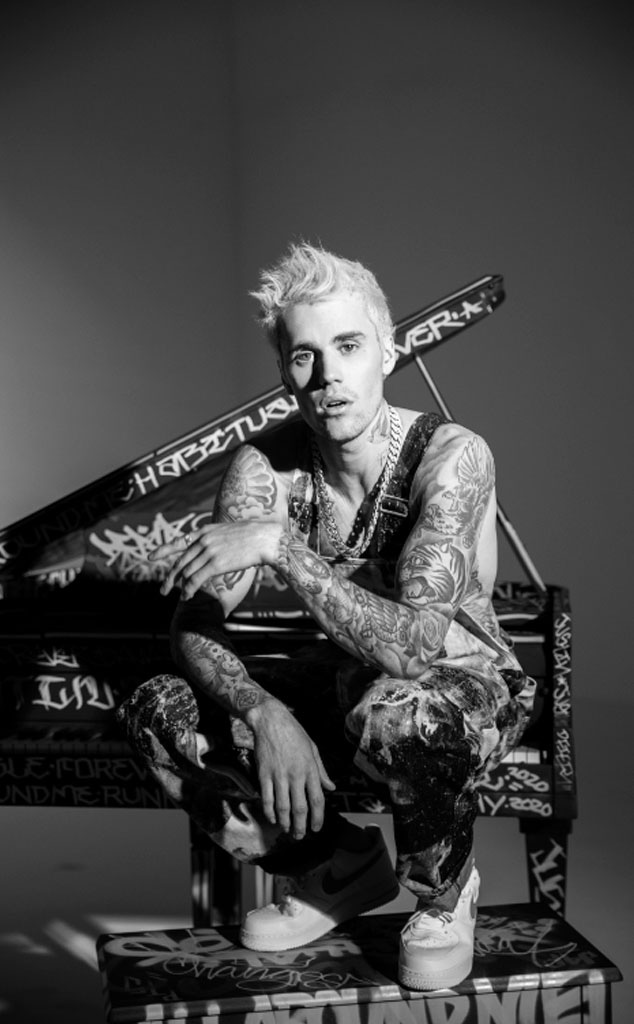 Courtesy of YouTube Originals
He's ready to pull back the curtain. 
Justin Bieber has had a whirlwind last decade. He started out as just a kid from Canada with a great voice and a love for music, and turned into a global superstar. Of course, his journey to the top didn't come without its fair share of ups and downs, but he made it out unscathed and with a couple hit songs and a new marriage to boast. 
Now, the 25-year-old is pop sensation is ready to let the world into what its like living your life out in the spotlight, and how his journey continues to unfold. Justin Bieber: Seasons will be premiere on YouTube Originals on Monday, Jan. 27 at 12:00 p.m. ET / 9:00 a.m PST, with new episodes launching each Monday and Wednesday at noon ET.
 "When I was getting started, YouTube provided me a platform and a community where I could share music, experiences and moments with my fans," said Justin in a press release. "It feels great to partner with YouTube for this original documentary series. I want my fans to be part of this journey."
Fans will recall, Justin first got his start on the platform when he was just a young kid trying to sing for his friends and family, so this is a full-circle moment for the star. This new series will be a 10-episode original documentary series following the making of his first album in four years. 
The singer has made it clear that 2020 is unofficially the year of the Bieber, so it seems fitting that he would give his fans a peek inside what exactly that entails. Beyond his career, this series will also take a look at some personal moments from his wedding to wife Hailey Bieber. 
"The show is a raw, powerful and intimate look at Bieber's process of creating new music and the motivation for this new album told through the lens of his closest confidants, friends, collaborators and Bieber himself," the press release for the series read.
"The series will also feature a behind-the-scenes look at Bieber's private life, including never-before-seen footage of his wedding to Hailey Bieber and his day-to-day alongside those in his inner circle."
Watch:
Justin Bieber Claps Back at Haters After Being Criticized
Justin is no stranger to YouTube and is currently the most subscribed to artist on the platform. He will be one of the executive producers on the project, and so will his longtime collaborator Scooter Braun. "Maybe by watching this people will kind of get a glimpse into his world," Hailey revealed.
It's taken him four years, but he's finally back and ready to share his gifts with the world. "When you're doing what your good at," Justin explained. "You just feel like you're supposed to be."