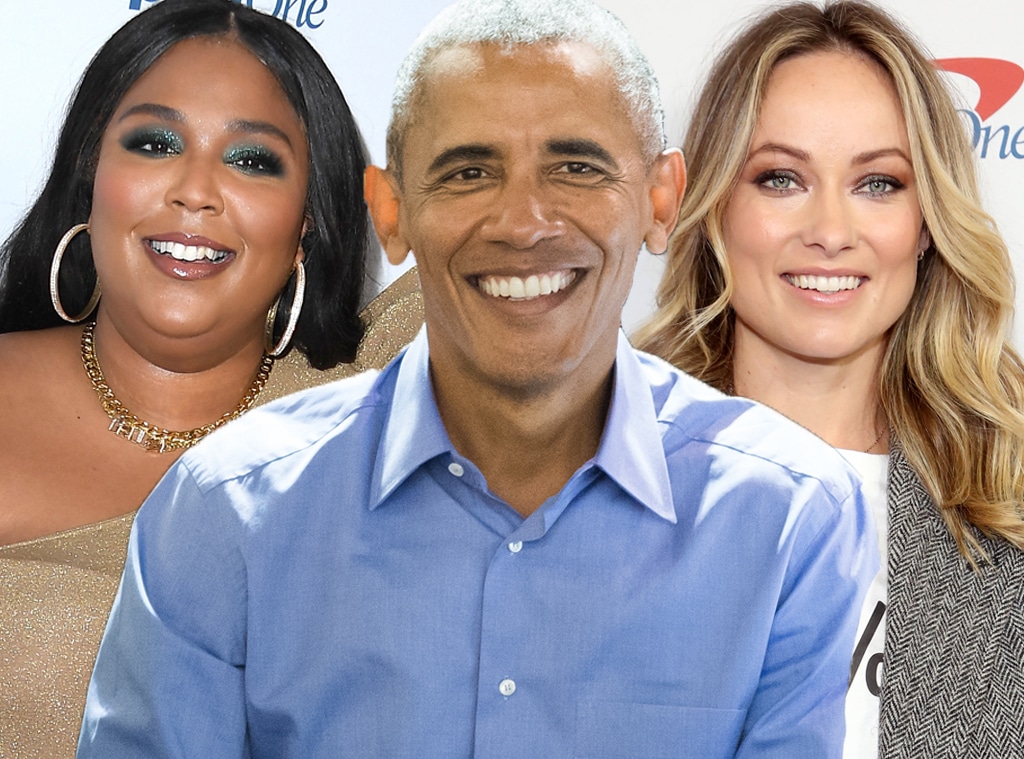 Steve Granitz/WireImage), Samir Hussein/Samir Hussein/WireImage), Monica Schipper/Getty Images)
At the end of every year, Barack Obama shares his lists of favorites on social media.
From his favorite songs and movies to his favorite books and TV shows, the former president always takes time at the end of the year to let his followers know what parts of pop culture he's enjoyed the most this year. And the lucky people and titles on his long list of his favorite things are sharing the best reactions to the honor.
Let's start off with music. As Obama tweeted on Dec. 30, "From hip-hop to country to The Boss, here are my songs of the year. If you're looking for something to keep you company on a long drive or help you turn up a workout, I hope there's a track or two in here that does the trick."
On the list was Lizzo's bop of a track "Juice," which was also on the president's list of favorite summer jams.
Already having a hugely successful year that's made her cry tears of joy many times, Lizzo cried again in response to the presidential honor.
As she gushed, "I love you so much Mr. Obama.. thanks for assisting me with my morning cry."
Also crying was Olivia Wilde, whose directorial debut Booksmart made it to Obama's list of favorite movies.
As Obama tweeted, "Next up are my favorite movies and TV shows of 2019. Of course, there's also American Factory, a film from our own production company, Higher Ground, that was recently shortlisted for an Oscar. Here's the full list."
Sharing a GIF of star Beanie Feldstein freaking out in a scene from Booksmart, Wilde tweeted, "OH MY GOD."
Feldstein (who is nominated for a Golden Globe for her performance in the movie) also couldn't believe the love from Obama. Tweeting a similar GIF as Wilde, the star tweeted, "HOLY MOLY."
As for his favorite TV shows, Phoebe Waller-Bridge's Emmy-winning second season of Fleabag made the list, which is all kinds of hilarious, considering the pilot episode features Waller-Bridge's character masturbating to an inspiring speech from Obama.
The show's Twitter account thanked the president by tweeting a Fleabag GIF and saying, "The feeling is mutual. #Fleabag."
HBO's Watchmen also made the cut. Sharing a GIF of Obama crying, the show's star, Oscar winner Regina King, tweeted in response, "How you feel when your show makes your favorite President's 'list of favorites.'"
Taking it back to the music list, rapper Wale had a simple and grateful reaction to his song "On Chill" making the president's list of favorite tracks.
"Thanks my boy," the musician tweeted with the red 100 emoji.
Suffice it to say these stars are having a great end to 2019.