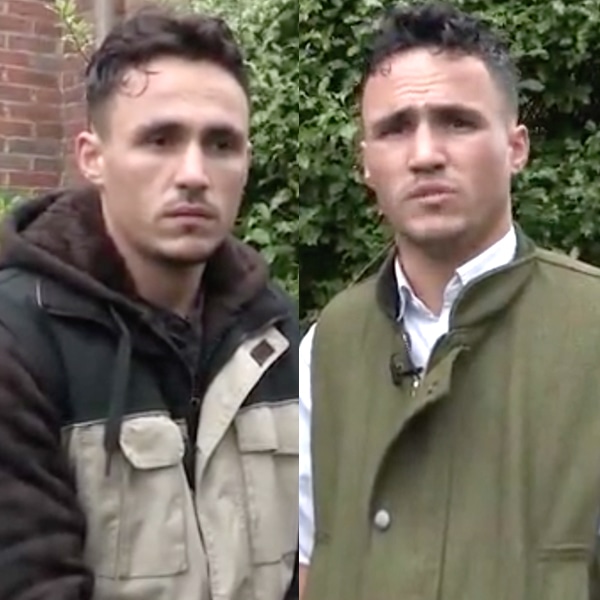 Firecracker Films
Amid the passings of Billy Smith and Joe Smith, new claims are emerging regarding the nature of their deaths. 
On Saturday, the twin brothers and stars of the British TLC reality show My Big Fat Gypsy Wedding were found dead in England, E! News confirmed. They were 32 years old.
Though the cause of their deaths has not been officially confirmed, according to reports, it is suspected they passed away after a joint suicide pact. While the circumstances are unclear, the siblings' cousin, Phoebe Charleen Smith, told E! News they left a note saying they were unhappy and in the place where they want to be: the woods. 
"At 10 a.m. that morning, the postman posted a letter to the door," Smith explained, noting Joe had not shown up to his grandmother's house where he lived the night before. "The note was sent to my uncle and he opened the letter and it read, 'We are at the woods, the way we used to be when we were younger.'"
"My uncle ran into the woods where they used to play just behind my aunt's house," she recalled, "and that's how my uncle found them." Just days earlier, they celebrated Christmas with their mom and gave their grandmother photos of them and her together. 
Smith also spoke of Joe's health, sharing that the father of two had undergone chemotherapy for cancer and that they were told the cancer was gone, "but we don't know if this is the truth or a lie," she noted. "I think they were unhappy. We had a cousin two years ago who killed himself, so it's in the family."
However, she was adamant that it's uncertain whether the circumstances are linked. "We don't want anything to get twisted. They told us the cancer was cured and we don't know if that was the truth. Billy was unhappy anyway and it had a big impact on Billy, this cancer scare. We don't know for sure if it was definitely the cancer."
She told E! News, "Billy said he could never live without Joe. We don't know for sure until the postmortem is done. All we know is a couple of months later this happened."
As the family mourns the devastating loss of the brothers, Smith remembered the siblings' strong bond. "Their love was so amazing for each other. When one brother was hurt, the other hurt—if there was a headache, they both have it, so to watch Joey going through this, he felt it, too," she said. "Joe would follow Billy—if Billy was in trouble, Joe would follow wherever he went."
Watch:
In Memoriam: Fallen Stars of 2020
"No one every had a bad word to say about them and they never had a fight in their life. They were total gentleman," Smith complimented. "They've destroyed all of us. They could have talked to us we are a very close family, and we are all very close to them...They could have come to us for help, and money is no problem. A list of people told him there is no cure for his cancer—and that's the only thing that makes sense."
She continued, "To go walk into those woods together and to know what they were doing, to go up that tree to plan all of that, it's unbearable to think what was going through their minds to do this."
Our thoughts are with the brothers' loved ones during this difficult time.