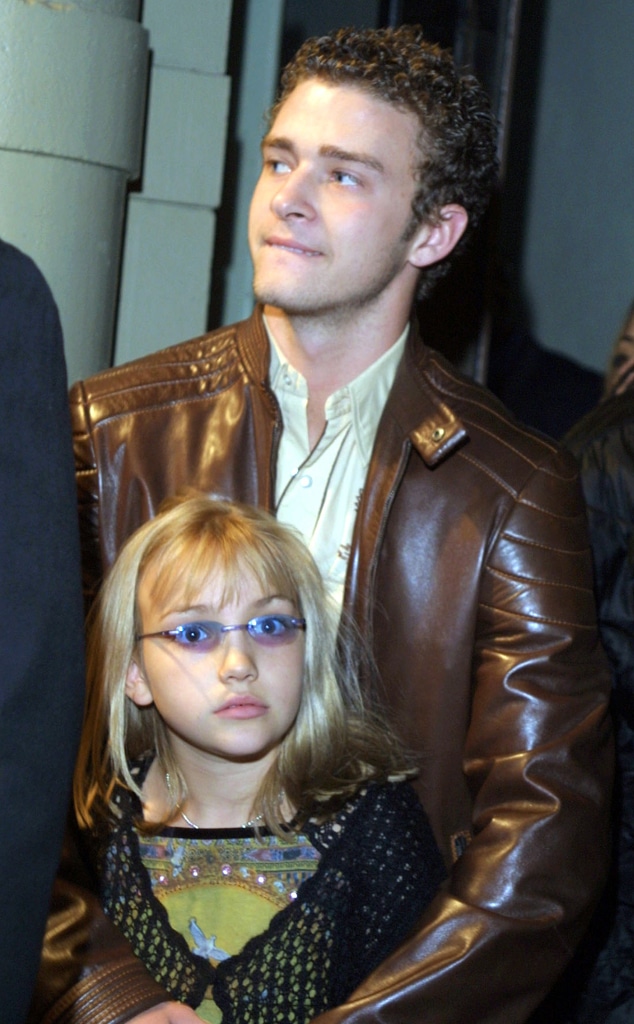 Steve Azzara/Corbis via Getty Images
Jamie Lynn Spears just posted a pretty iconic throwback photo in honor of #FlashbackFriday.
The Zoey 101 star took to Instagram to share a picture of herself seated next to sister Britney Spears, her then-boyfriend Justin Timberlake and actress Natalie Portman. The picture was taken in 2001 at a launch party for Britney's new album, Britney, which was held in New York City. While at the party, Britney and Justin posed for photos together on the red carpet, while Justin also spent time with Jamie Lynn. In the snap, you can see Britney, Justin and Natalie all sharing a laugh with a young Jamie Lynn.
"Nothing like childhood memories," Jamie captioned the snap, adding the hashtags #FBF and #YoungJL.
In the comments of the Instagram, many fans noticed that Jamie didn't tag Britney's ex in the picture. While the 28-year-old star tagged sister Britney, Natalie, and the account @noughtiez, which first posted the snap, it seems Jamie just decided not to tag JT. 
"Mood: not tagging Justin," one commenter wrote on Jamie's post.
While another fan asked, "Why don't u tag @justintimberlake."
Evan Agostini/ImageDirect
Justin became very close with Britney's family during their relationship, which ended about a year after this photo was taken. But, since so much time has passed, maybe Jamie didn't want to bother Justin with the notifications?
So, while it could seem like some subtle shade, maybe there's a simple answer for Jamie deciding not to tag JT.
Watch:
Justin Timberlake Wants a Britney Spears Collab
Both Justin and Britney have long moved on from their early 2000s split. Justin is currently married to Jessica Biel, while Britney has been in a relationship with Sam Asghari for quite some time now. But, we always enjoy a trip down memory lane!
Thanks for the #FBF snap, Jamie Lynn!