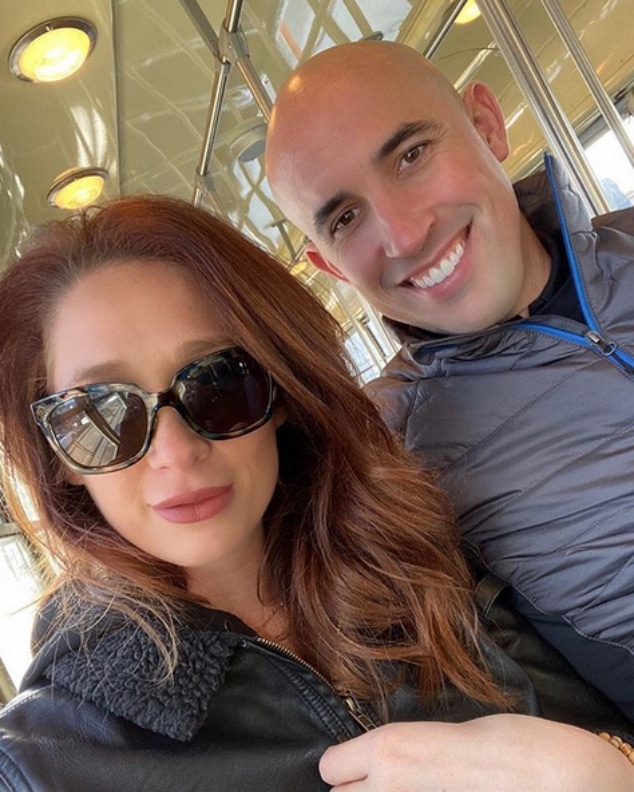 Instagram
Does Married at First Sight really work?
That's the question viewers will ask themselves when they are introduced to 10 brave individuals ready to say "I Do" to a complete stranger on tonight's season premiere of Lifetime's hit reality show.
But before that first meeting occurs and five couples are formed thanks to some trustworthy experts, one couple from the franchise is here to prove that love truly rules on the show.
"You have to realize you are evolving yourself and once you start to let that guard down, you realize you're not changing yourself for a bad reason, you're changing because you're evolving with your relationship. I guess that's where I could be at today," season 9 star Beth Bice shared with E! News exclusively. "Jamie and I definitely had some trials and normal tribulations...once you realize you have to evolve and don't fight changing yourself, I think that's when things start to flow and that's where I'm at with Jamie. We're definitely learning that we are evolving for a good reason."
Jamie Thompson added, "Beth and I had a lot of different opinions about how daily life should go, but we're trying to communicate that out and work through some of those things."
Away from the cameras, the couple has been able to strengthen their bond and enjoy a private getaway to Costa Rica.
And despite some speculation from fan sites that there was trouble in paradise, the couple isn't paying attention to the critics.
"I kind of just shut it down to be honest. I've always been someone who doesn't really care what people have to say," Beth explained to us. "I just don't want that negative energy near me."
Jamie added, "Now that the show has been off the air, people have reached out and those who follow us are truly fans. It's a great source of inspiration because people tell us keep communicating, stay focused on what's important."
To this date, the couple is still in touch with the experts especially Dr. Viviana Coles. Beth recently caught up with Gregory Okotie and Deonna McNeill and says they have "gotten even more closer" as a couple.
And while newlywed life still brings a fair share of challenges, Jamie and Beth are grateful to be experiencing life together.
"I hope the fans takeaway that we had a lot of passion and in the beginning, we didn't know how to direct that passion towards each other but as we fell more in love, we learned how to show that passion in a more meaningful way," Jamie shared with E! News.
See where other couples from the franchise stand in our gallery below.
Married at First Sight (produced by Kinetic Content) season 10 premieres January 1 at 8 p.m. on Lifetime.