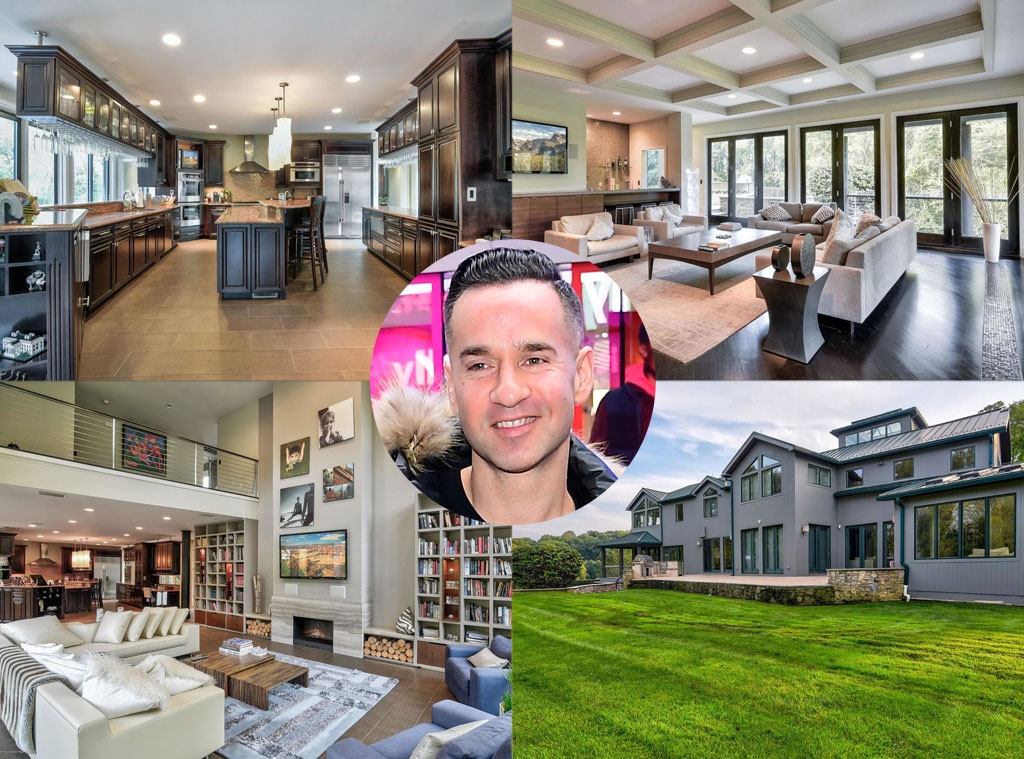 Raymond Hall/GC Images; Zillow
'Tis the season to treat yourself. 
After a rough year, to say the least, Mike "The Situation" Sorrentino is living his life to the fullest and now he'll be living his best life alongside his wife Lauren Pesce in their new New Jersey mansion. 
Wondering how much dough they dropped to secure their dream home? The 7-bed and 10-baths, 9,800 square feet mansion is estimated at a $1,800,591.
While the mansion is seemingly on the minimalistic side from its interior, it's still quite luxurious. The 4-story home in Holmdel, New Jersey was originally designed by prominent and award-winning architect Rui A. Ponte. 
The Sorrentino's new beautiful home is graced with a lot of natural light from its various tall windows and they also get a top-notch view of the Manhattan skyline from the top floor observation deck. The home also seems to be in a quiet area, secluded from the bustle of city life and surrounded by nature. 
The 7-bed, 10-bath mansion also features an elevator shaft, vaulted ceilings, an enormous basement, a hot tub, a fireplace, a 4-car garage and a beautiful kitchen setup. 
The first floor of the Sorrentino's new home is complete with a mother-in-law bedroom suite that offers private and accessible access to the courtyard as well as a two-story office ad library space. Their southern-facing grand master suite features two walk-in closets and a luxurious five-fixture en-suite—could this possibly be Lauren's personal room with that amazing closet space? 
Ultimately, the home is located in prime proximity from New York City, beaches and boardwalks and the location also has the perfect access to schools—after all, the happy couple has mentioned in the past that they're ready to start to a family. It's safe to say they were shopping for a dream home with this in mind.
This home purchase comes after a little over three months after Mike was released from prison after serving eight months for one count of tax evasion. 
Following Mike's release, he is also expected to complete two years of supervised release and 500 hours of community service. After pleading guilty and before his sentencing in late 2018, he paid off his $10,000 fine and $123,000 restitution fee.
His wife accompanied him as he walked a free man from the federal correctional facility in Otisville, New York. Hours after his release, he made his return to Instagram, posting a picture of him with his wife and dog: "Living my best life with my beautiful wife."
In November, the two also celebrated their first wedding anniversary together.