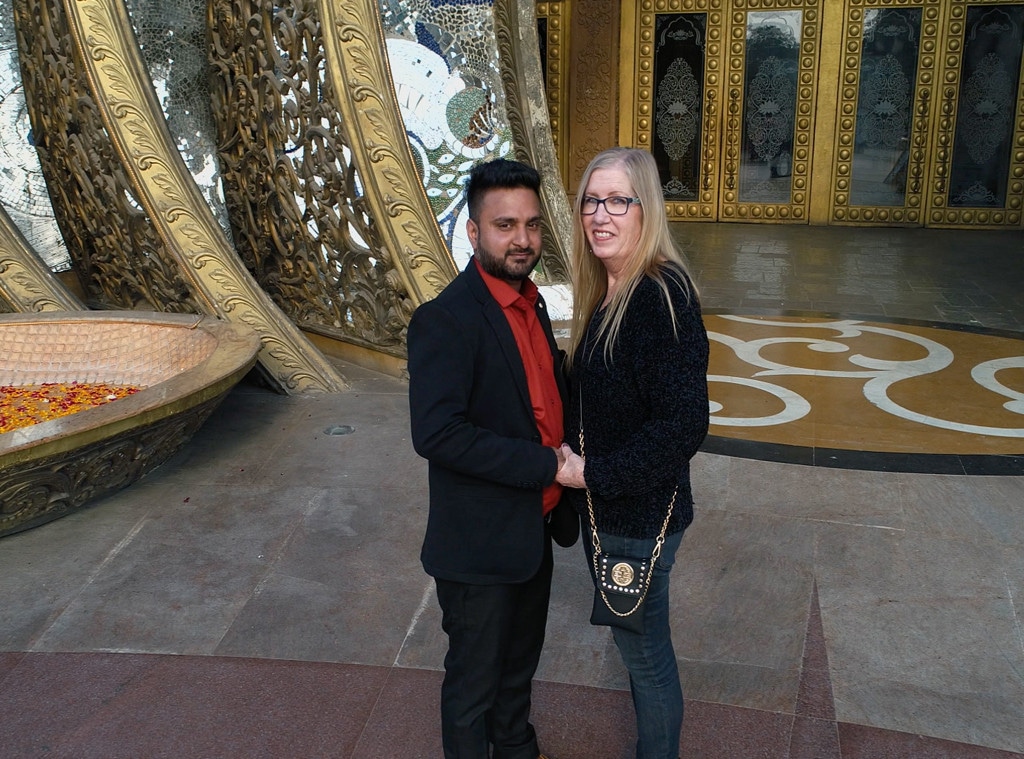 TLC
Cameras on 90 Day Fiancé have captured quite a bit over the years. From tense arguments over how to cut a steak (Darcey and Jesse on 90 Day Fiancé: Before the 90 Days) to a literal family brawl (Pedro and Chantel's family on 90 Day Fiancé: Happily Ever After?), 90 Day has had no shortage of shocking moments.
But there was one moment that really surprised Alon Orstein, senior vice president of production and development at TLC, and that moment is also one of his biggest regrets when it comes to a franchise.
While Orstein also cited the machete attack with Paul and Karine when they were in Brazil for 90 Day Fiancé: Before the 90 Days, Orstein said a particular 90 Day Fiancé: The Other Way moment was really one that took him by surprise. It was also a moment cameras did NOT capture.
"I will say for us, and maybe because it's just still fresh in mind, but when we found out that Sumit was married, that really caught us off guard. And I remember vividly where I was in the office when I heard about it and talking about it on the phone with our production partners, Sharp. It was definitely a moment," Orstein said.
Viewers did not see Jenny, who had moved to India to be with Sumit, learn he was married the whole time because cameras were not following them. Orstein said cameras aren't following the cast 24/7, and because they were filming in another country it was even more restricted.
"So, we quickly scrambled a crew and got them out there because we thought it was a very relevant and important part of the story to tell, provided everyone was still OK participating and telling that story. And that definitely was probably one of the most shocking moments, at least in recent memory on the franchise," he said.
Watch:
"90 Day Fiance" Stars Chantel & Pedro Talk New Show & More
Jenny had to retell the story of how Sumit's father-in-law knocked on her door and called for Sumit's family and wife to the apartment for a confrontation.
"That's probably one of our biggest regrets, something along those lines," Orstein said about not having a camera crew in India when that happened. "But it's possible it may have played out differently if cameras were there too. I think what the crew was able to capture on the heels of that was very compelling. It happens on a lot of shows, not just 90 Day. When we come in right on the heels of something, we do our best to make sure that we tell the story in a compelling way that still gets viewers insights into what happened and what they might've missed."
90 Day Fiancé airs Sundays, 8 p.m. on TLC.