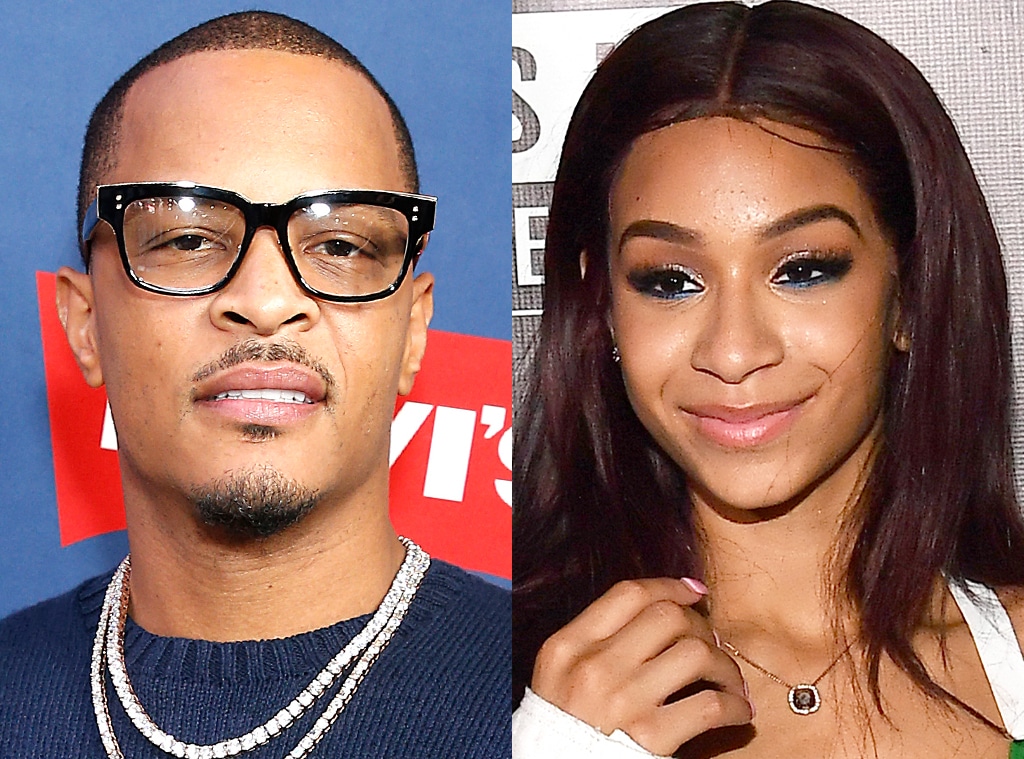 John Lamparski/Getty Images; Paras Griffin/Getty Images
Nearly two months since T.I.'s controversial comments, his daughter is back on Instagram. 
As fans will well recall, the Grammy winner revealed in a podcast interview from early November that he takes yearly trips with his daughter Deyjah Harris to the gynecologist to "check her hymen," publicly noting, "as of her 18th birthday, her hymen is still intact."
Shortly after the interview, fans noticed Deyjah liked tweets that had criticized her famous father's behavior and was not following him on Instagram or Twitter. 
By the end of the month, the star broke his silence on the matter on Red Table Talk, explaining, "I came to clear up any misconceptions that have been surrounding how we interact and parent and what is appropriate and inappropriate."
He continued, "I think all of this surrounds a conversation that I was having in a very joking manner, when asked how do I deal with parenting in this day and age. And so I just began to, you know, from a place of truth, I began to embellish and exaggerate."
"And I think that a lot people kind of like took it extremely literal, because if you put any of my reputation about like who I am as a father, who I've been, I honestly thought people knew me better than that," T.I. added. 
Watch:
Cardi B & T.I. Play 'Most Likely To'--"Rhythm & Flow" Edition!
During the conversation, the performer clarified, "My intentions I think have been terribly misconstrued and misconceived. Let me go set this record straight, I never said I was in any exam room, that is an assumption, that is a falsity. I never said that it was being done present day as an 18-year-old...and I never said that her mother wasn't present...Her mom was present every time."
He also said he was "incredibly apologetic" to his daughter for discussing it publicly and that she asked him not to address it anymore. While he acknowledged he was "oblivious" to the delicate nature of such a public conversation, "I am now sensitive to it for her."
Nearly two months have passed since this all unfolded and Deyjah is back on Instagram—with a new hair color. Posting for the first time since mid-November, the 18-year-old unveiled her new electric blue tresses on her account, as well as new body ink, including a butterfly with the reminder, "One day at a time."