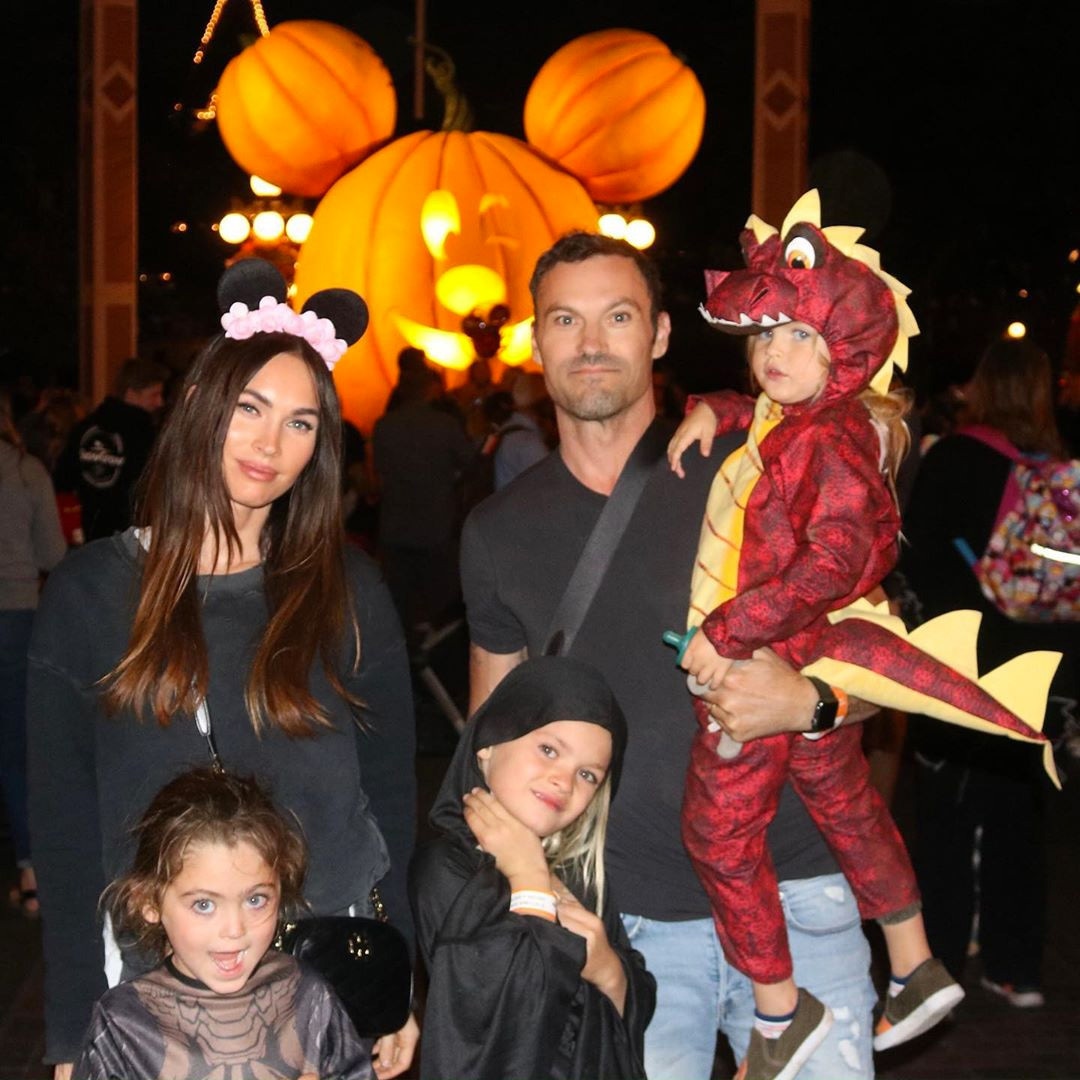 Instagram / Megan Fox
When it comes to parenting, Brian Austin Green has a full plate. 
The Beverly Hills, 90210 alum is dad to four youngsters, beginning with 17-year-old son, Kassius, who he welcomed with ex Vanessa Marcil in 2002. In 2012, he and wife Megan Fox became parents to now-7-year-old son Noah, followed by 5-year-old son Bodhi and 3-year-old son Journey. 
And, as he he put it to People back in 2016 at the time of Fox's third pregnancy, "You know, nothing is planned...None of them are ever planned. You kind of just go with it."
"At my age, to be having three babies, is crazy," Green added. "I'll be 43 this year."
Now, at 46 years old, he's juggling a teenager and three single-digit kiddos. While the celebrity pair have been known to keep their kids mostly out of the spotlight, they do post snaps of their family from time to time on social media. 
Green most recently shared a rare post about an outing with his oldest son, Kassius, to see Star Wars: The Rise of Skywalker. 
"JJ, thank you for giving my son and I not only a really great experience, but delivering a finale to something that has been a huge part of our lives in what I felt was a really respectful way :))," the actor wrote on Instagram. 
"Had an amazing time seeing #theriseofskywalker with my dad yesterday," Kassius said over on his account. "I'm so happy that we got to experience the end of the saga that is so important to both of our childhoods together:))" Like father, like son!