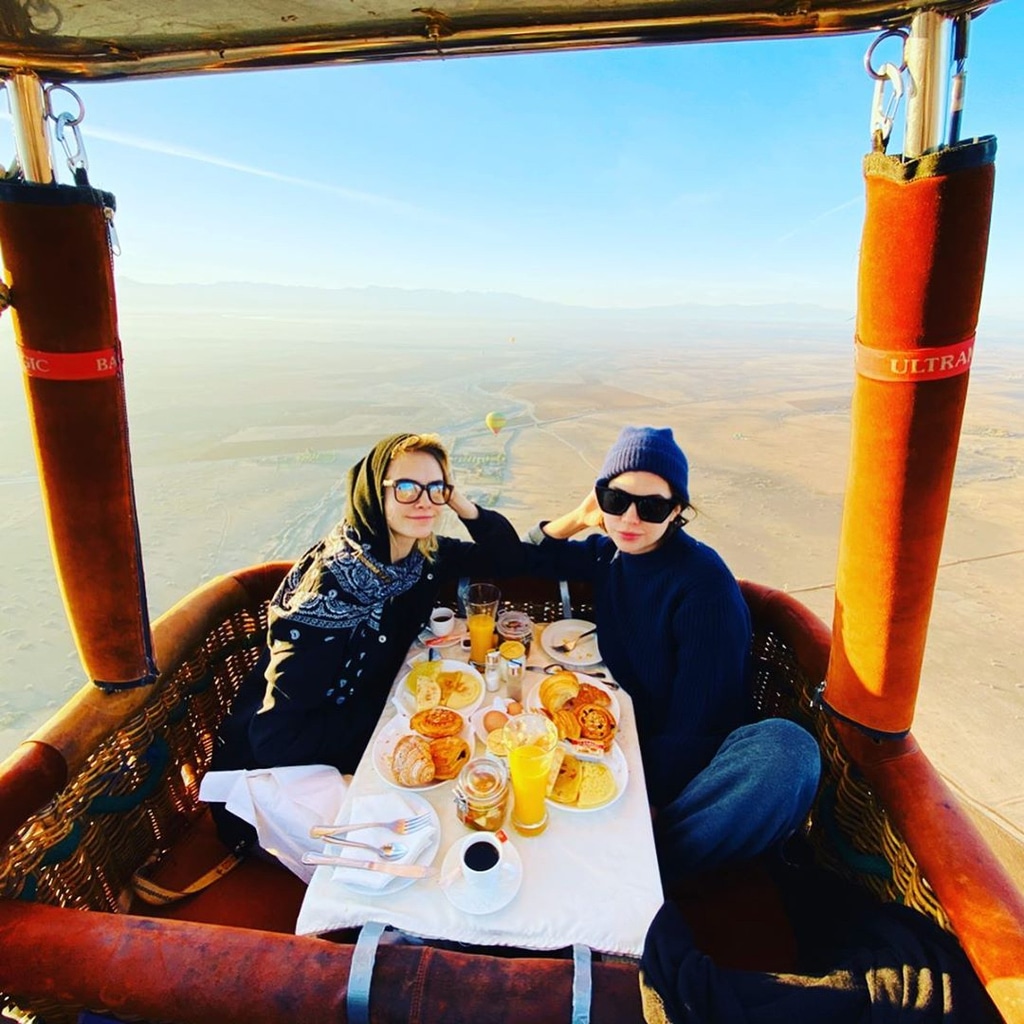 Instagram
And the award for the partner of the year goes to... Cara Delevingne! 
On Wednesday, Dec. 18, the model wished her girlfriend Ashley Benson a happy birthday with a touching tribute on Instagram. 
Sharing a series of pictures of her beloved, Delevingne wrote, "Happy birthday @ashleybenson. There is so much I could say but something I love and cherish most about us is that I don't need to because YOU KNOW and that's all that matters. It's you and me which is my favurite. You let me be silly, you let me be wild, you keep me free, secure and curious. I feel like I've known you my entire life and I am so proud of watching you grow into the woman that you always dreamt of being. I love you beyond words my sprinkles, my choonchi, angel face, grumpy ass, sweet cheeks, never boring, buttmunch, Benson." 
But that's not even the cherry on top. The 27-year-old actress had another lovely surprised for her beau up her sleeve—on Benson's 30th birthday, she also surprised her with a baecation to Morocco. 
"Morocco has always been a place I've wanted to visit," the birthday girl wrote on Instagram, alongside a series of snapshots from their amazing trip together. "I faced so many fears and took on new adventures with my best friend by my side. I couldn't have asked for anything better. I love you @caradelevingne."
She added: "Thank you for making my birthday the best yet." 
From the looks of Benson's pictures, it looks like the two had a blast riding motorcycles, going on a hot air balloon ride and having a delicious meal in the air, off-roading and experiencing the culture in Morocco.
But Delevingne wasn't the only one to surprise Benson on her 30th trip around the sun. 
She also received an epic shout-out for Mary-Kate and Ashley Olsen. Over the moon by their video message, the former Pretty Little Liars actress shared it with her Instagram followers, captioning it, "Dreams do come true."
"Happy birthday, Ashley," the two sisters said. Ashley continued, "I hope this year is one of the best ones yet. We're sending you lots of love."
Mary-Kate chimed in, "Super magical and can't wait to meet you soon." 
Delevingne's show off affection on the 'gram for Benson's birthday marks the first time she's posted about her since confirming their relationship in June. To kick off Pride Month, the Carnival Row star shared a video where she and Ashley can be seen packing on the PDA. 
That same month, Cara opened up to E! News about what inspired her to share the post, saying, "I don't know because it is Pride, it's been 50 years since Stonewall happened and I don't know. It's been just about our one year anniversary so, why not?"
It's safe to say Benson's 30th birthday was an unforgettable one. 
Watch:
Cara Delevingne Shared PDA Post to Celebrate "Year Anniversary" With Ashley Benson