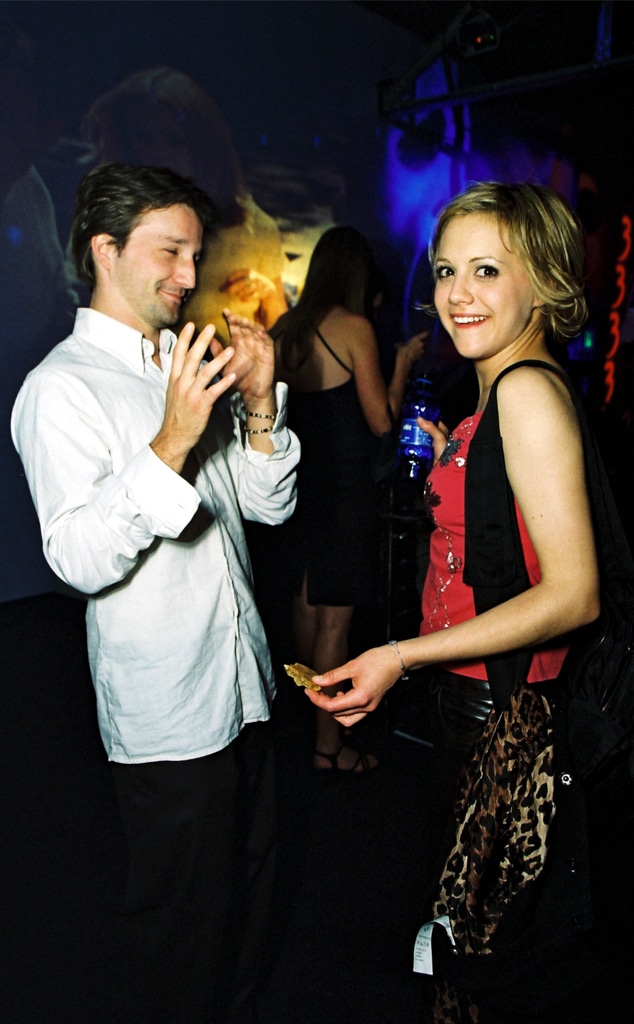 Alex Berliner/BEI/Shutterstock
Not a day goes by where Brittany Murphy isn't missed. 
But today, on the 10th anniversary of her death at the age of 32, her friends and co-stars feel her absence a little bit more than usual. Clueless star Breckin Meyer shares on Instagram, "10 years ago this magical, fantabulous angel left us WAY too early. She was so crazy talented and the sweetest lil fairy ya ever could meet."
He goes on to reveal why he and Brittany never locked lips during Mr. Hall and Ms. Geist's wedding, the penultimate scene where everyone seems to have their happy ending, including Tai and Travis. "Full Disclosure: Travis kisses Tai on the head because Brit and I knew each other for years before Clueless and she was always like a lil sister to me," Breckin explains. 
Breckin closes out his tribute to the star by revealing he is "missing Brit lots today."
He is surely just one of the many people who are remembering the actress on the anniversary of her death.
Many will remember the shocking day they heard the news of her passing. At the time, it was reported the actress had been found unconscious in her bathroom shower, but a darker story later emerged. According to The Hollywood Reporter, Brittany's last moments were spent fearing for her life, with her mom holding her as she struggled to breath. Weeks later, the L.A. coroner revealed she had died from pneumonia, anemia and a toxic cocktail of prescriptions. 
Watch:
Jaime Pressly Connects With Brittany Murphy
Then, five months later, her husband Simon Monjack would meet a similar fate. 
While speculation and conspiracies continue to swirl around her and her husband's death, people like her ex Ashton Kutcher have accepted that nothing will be able to bring her back. "I just celebrate who she was," the actor said. "She was like the person who walked in the room and she was always the first person to dance. You know when you go to a party and everybody is standing around, and the music is going—and you know sooner or later everyone is going to dance. She was always the first person to dance. And I just try to connect to that and celebrate who she was and how she was, and not make sense of it, 'cause there is no sense of making sense of it."
She would've been 42.