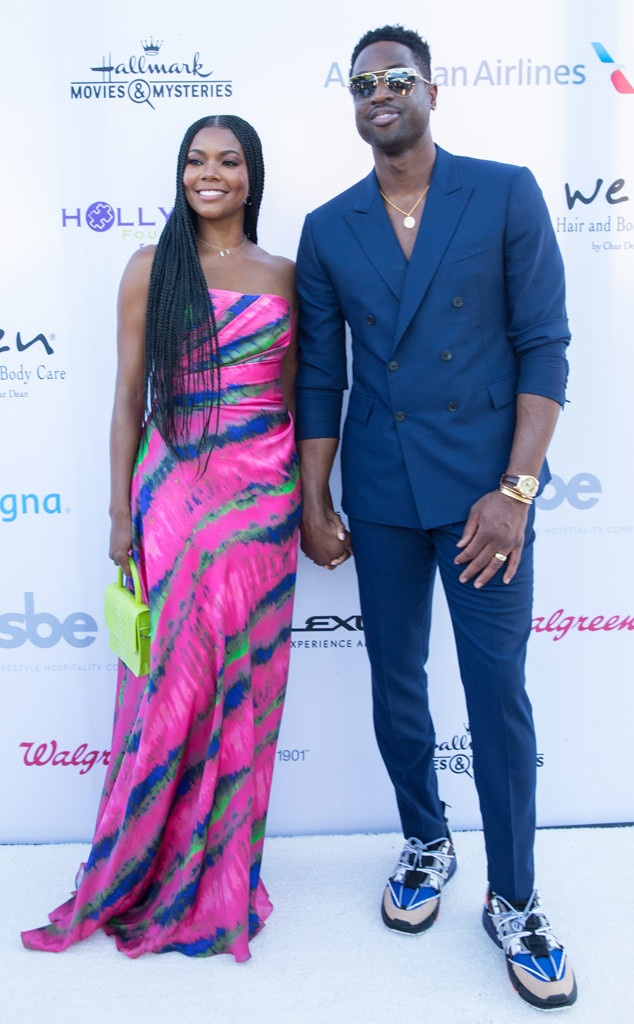 Ali Rhodes Photo/Courtesy of sbe
And the father of the year award goes to...
Basketball star Dwyane Wade is proud of his children and he wants the world to know it. The recently retired athlete sat down with Matt Barnes and Stephen Jackson for their All the Smoke podcast to talk about his career, work ethic and his choice to openly support his son Zion Wade who is a proud member of the LGBTQ+ community. 
"First of all, if you want to talk about strength and courage, my 12-year-old has way more than I have," he shared with the duo. "You can learn something from your kids. In my household, man, that's all we talk about. We talk about making sure our kids are seen by each of us, me and my wife, We talk about making sure our kids understand the power in their voice." 
For Dwyane and wife Gabrielle Union, making sure their kids feel welcome to fully express themselves no matter what is essential. 
"We want them to be whoever they feel like they can be in this world," he continued. "That's how I go, 'Understand that you can be whoever. You can be whatever...While you're trying to go down that process, here's what's going to come at you: There is going to be a lot of negativity, there is going to be a lot of hate.' It's not even for my son's sexuality, it's for being a young black man. So everything that comes with that."
While the pair has always been outspoken online about their decision to fully support their children, the internet and certain fans haven't often been the most receptive.
Recently, a picture of the family caught some backlash online, and Dwyane was quick to speak up for his family. Something he shared was a choice not because his feelings were hurt, but because he understands with great power comes great responsibility. 
"For us, man, when I respond to things socially, I'm not responding to it because you hurt my feelings," he shared. "I'm not responding because I even care enough about what you're saying...I'm responding because I understand my platform. I'm responding because I'm speaking for a lot of people who don't have the same voice that I have as a father. I'm even speaking for my 12-year-old because I haven't allowed him to sit in-front of a microphone yet. I'm speaking for so many others in the LGBTQ+ community."