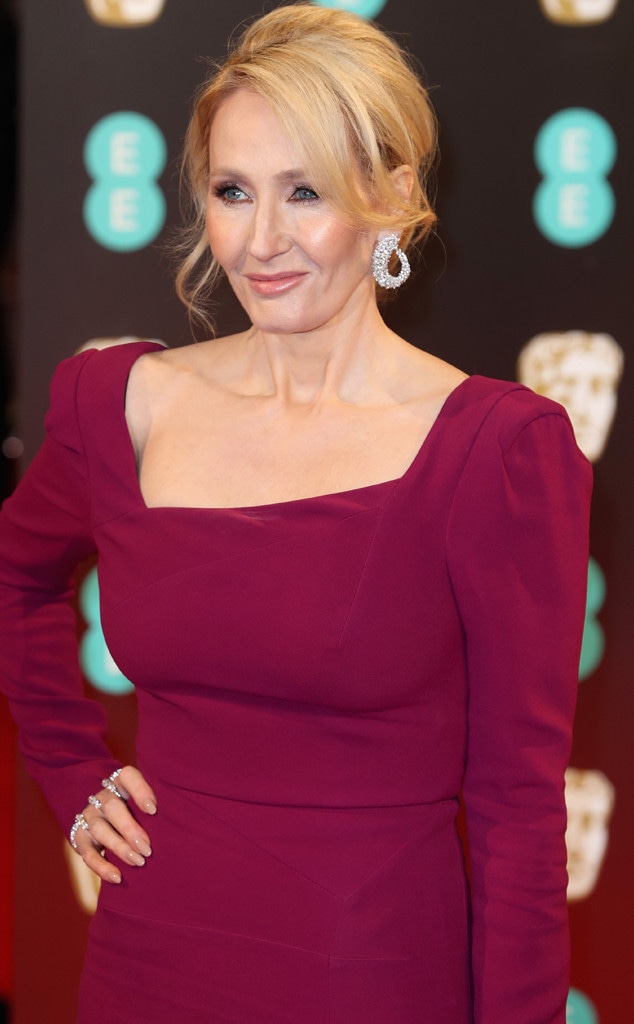 Chris Jackson/Getty Images
J.K. Rowling is facing major criticism after making inflammatory comments about sexual identity.
It all started when the famed author came to the defense of researcher Maya Forstater, a woman whose employment contract was not renewed at a thinktank due to her "offensive and exclusionary" comments on transgender individuals. On Twitter, Rowling criticized an employment judge's decision to rule in favor of Forstater's former employer. "Dress however you please. Call yourself whatever you like. Sleep with any consenting adult who'll have you.  Live your best life in peace and security. But force women out of their jobs for stating that sex is real? #IStandWithMaya #ThisIsNotADrill," Rowling tweeted. 
It didn't take long for people to start calling the Brit a TERF (trans exclusionary radical feminist). 
Others, like Jameela Jamil, took it as an opportunity to try and educate Rowling on how harmful her comments can be. Jamil responded to Rowling's tweet, "Please follow more trans people, please read about their experiences in this world and know you are contributing to their erasure, abuse and suffering by supporting those who deny their identity/existence. Please wield your immense power to protect those most at risk."
Jameela also unfollowed her fellow Brit because she thinks it's "too depressing to see her continue to willfully contribute to the pain of people I care about."
Watch:
Would Daniel Radcliffe Ever Play "Harry Potter" Again?
She explained, "Some people think unfollowing=cancelling. 1) it isn't, it's just protecting your headspace from upsetting content. Which I recommend doing. If you want to find toxicity you can search for it, but best have that happen on your terms. 2) cis white billionaires are un-cancellable."
Jameela Jamil isn't alone in her distaste for the Harry Potter creator's comments. GLAAD released a statement condemning Rowling for her decision to stand with Forstater. "J.K. Rowling, whose books gave kids hope that they could work together to create a better world, has now aligned herself with an anti-science ideology that denies the basic humanity of people who are transgender," Anthony Ramos, GLAAD's Head of Talent told E! News. "Trans men, trans women, and non-binary people are not a threat, and to imply otherwise puts trans people at risk. Now is the time for allies who know and support trans people to speak up and support their fundamental right to be treated equally and fairly."
And even Matilda actress Mara Wilson chimed in to ask Rowling, "What, exactly, is to be gained by using your platform to be cruel and exclusionary to one of the world's most vulnerable populations?"
Despite the backlash, people like Ben Shapiro and Maya Forstater continue to spread their ideas. According to The Guardian, Forstater said Wednesday, "My belief … is that sex is a biological fact, and is immutable. There are two sexes, male and female. Men and boys are male. Women and girls are female. It is impossible to change sex. These were until very recently understood as basic facts of life by almost everyone."
Rowling herself has yet to address the widespread outrage expressed by some of her most avid fans.