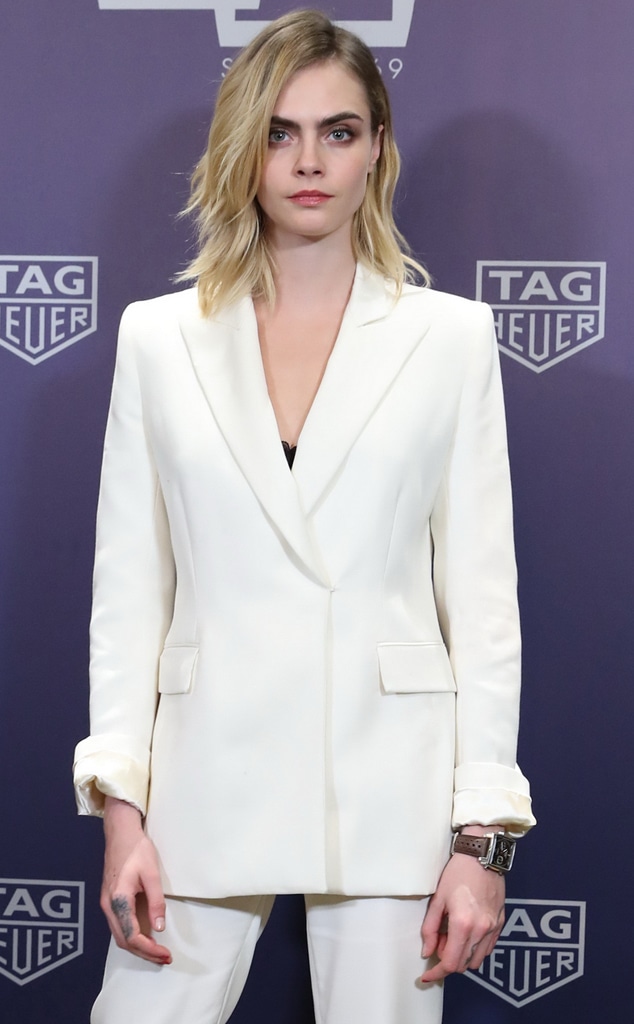 VCG/VCG via Getty Images
A 22-year-old man named Sedric Ruempker was arrested at 11:30 a.m. on Wednesday for allegedly trespassing on Cara Delevingne's California property.
According to the Los Angeles Police Department, neighbors called the police after they spotted a man jumping over the property's fence. Airship and ground officers responded quickly and took Ruempker into custody on a misdemeanor trespassing charge. According to TMZ, which first reported the news, Ruempker never made it inside of the house, and Delevingne was not at her home at the time of the alleged incident.
The LAPD told E! News it's unclear whether Ruempker was targeting the 27-year-old model specifically or choosing the home at random.
A bail was set at $5,000. It had not been made at the time of this writing. 
E! News reached out to Delevingne's team for comment. 
The alleged trespassing took place the same day Delevingne celebrated her girlfriend Ashley Benson's 30th birthday. 
The Carnival Row star marked the major milestone with a sweet tribute.
Watch:
Cara Delevingne Gushes Over Ashley: "I'm the Luckiest Girl in the World"
"Happy birthday @ashleybenson," she wrote via Instagram. "There is so much I could say but something I love and cherish most about us is that I don't need to because YOU KNOW and that's all that matters. It's you and me which is my favorite. My safe place. You let me be silly, you let me be wild, you keep me free, secure and curious. I feel like I've known you my entire life and I am so proud of watching you grow into the woman that you always dreamt of being. I love you beyond words my sprinkles, choonchi, angel face, grumpy ass, sweet cheeks, never boring, buttmunch, Benson."