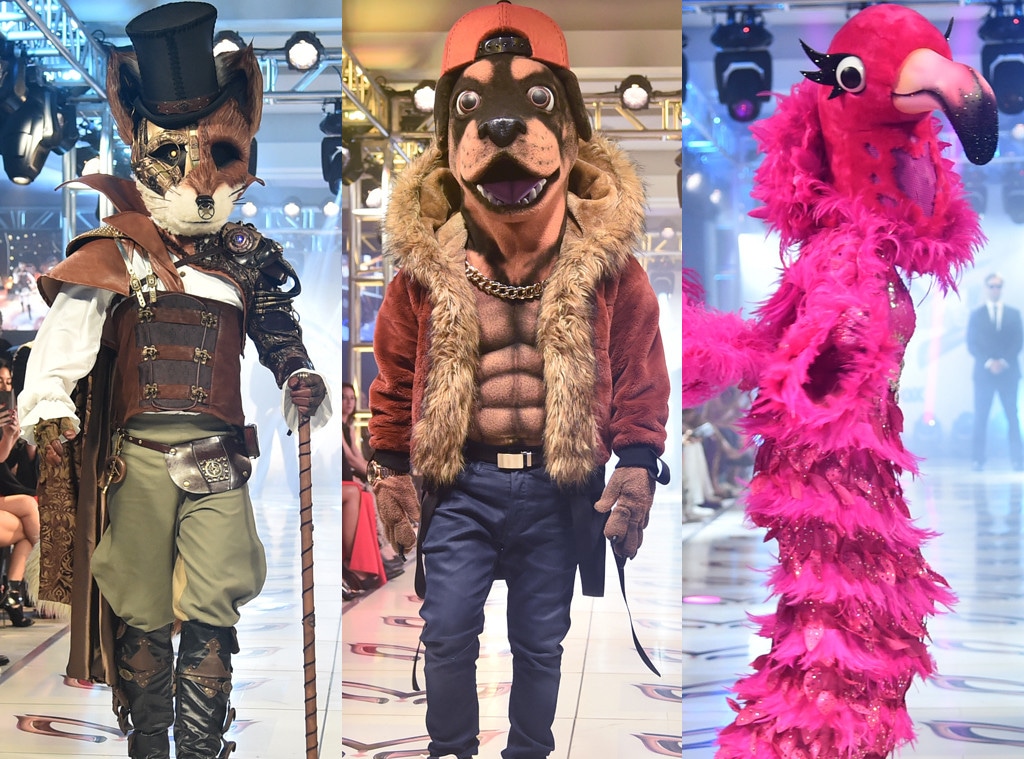 Alberto E. Rodriguez/Getty Images
Another season of The Masked Singer has come to an end, and now all the masked singers have been unmasked. 
The Flamingo, the Rottweiler, and the Fox all competed for the golden mask in tonight's two-hour finale, desperate to keep their masks on until the very last second. In the end, it was the Flamingo who got unmasked first, in third place. 
It turned out that we were all correct in thinking it was Adrienne Bailon: Youtuber, The Real cohost, and former Cheetah Girl. Yes friends, The Masked Singer season two featured two Cheetah Girls who had no idea they were having a secret reunion this whole time (or at least until Raven-Symone was eliminated several weeks ago), and we think this calls for an actual reunion in this time of Disney+. Think about it, K? 
Up next was the Rottweiler, in second place. The panel has been allll over the place with guesses for him all season, including many that never made a single lick of sense. The internet, however, got it immediately, because Chris Daughtry has an incredibly recognizable voice. 
That's right, the Rottweiler was Chris Daughtry, former American Idol contestant and frontman of Daughtry. His kids didn't know he was doing this, which must be very fun for his kids. 
Finally, it was the Fox who took home the big prize of the season, and then revealed himself to be none other than Wayne Brady. "one of the most talented people ever to walk the face of the planet," Nick Cannon said, and honestly, anyone who watched Whose Line Is It Anyway for years and years will probably agree. That man can do anything, and sing any genre imagined. He can also freestyle rap about the host and panelists of The Masked Singer, as he proved after his unmasking. 
He also conveniently just released a new single during the show tonight, because why the hell would he not take that opportunity? You can listen to it here. 
And so that's the end of season two of The Masked Singer, and now for the last time, please gaze upon all the clues and guesses and reveals from throughout the season. 
Watch:
Nicole Scherzinger Goes Full Detective Mode for "Masked Singer"
The Masked Singer will return in the spring for season three on Fox.