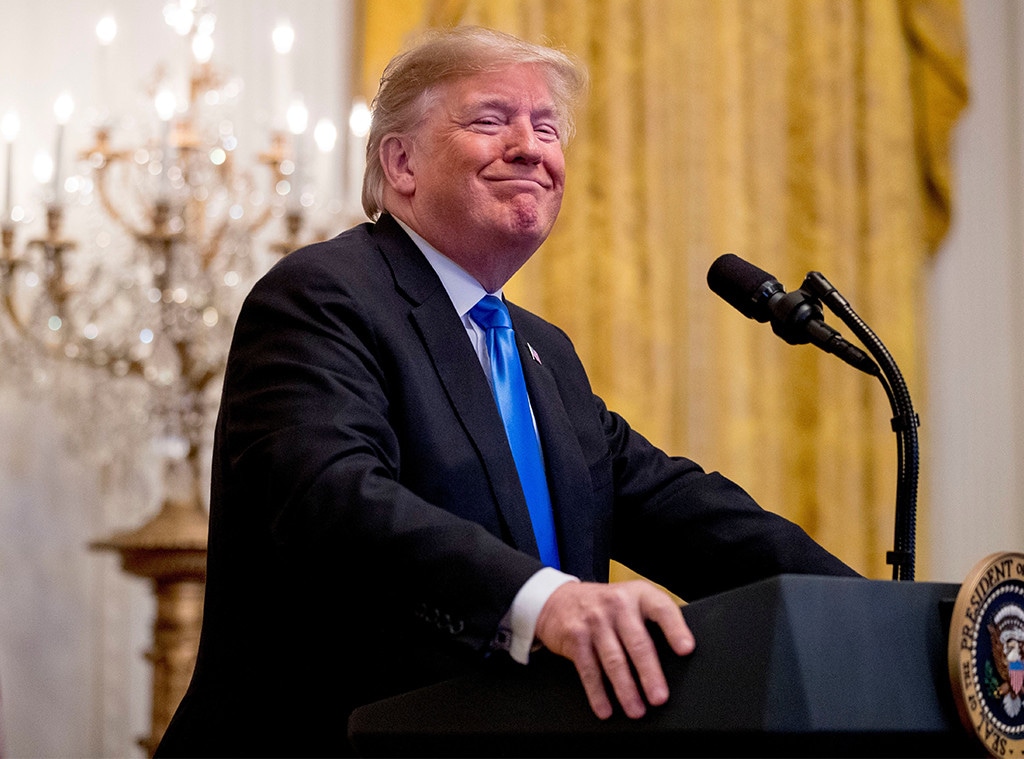 Andrew Harnik/AP/Shutterstock
The House of Representatives has spoken—and now Hollywood is weighing in.  
On Wednesday night, the House voted to approve two articles of impeachment, abuse of power and obstruction of Congress, against President Donald Trump. Representatives largely voted along party lines with the Democrats reaching the 2/3 majority required to agree on both articles.
This vote officially marks the impeachment of the 45th president of the United States, making Donald Trump the third president to ever be impeached by the House of Representatives in American history, alongside Andrew Johnson and Bill Clinton.
At the time of the vote, the president was in Michigan for an election rally, but he chose not to directly address his current status. Comment is unnecessary though, as his social media accounts reflect his opinion on the matter. Trump tweeted earlier today, "SUCH ATROCIOUS LIES BY THE RADICAL LEFT, DO NOTHING DEMOCRATS. THIS IS AN ASSAULT ON AMERICA, AND AN ASSAULT ON THE REPUBLICAN PARTY!!!!"
The 73-year-old, who is nearly three years into his first term, must now wait for a trial in the Senate to determine whether he will be removed from office.
It's safe to say Tinseltown is positively buzzing over the historic news from Washington.
Cole Sprouse was one of the first celebs to react. He shared a photo of Trump with the caption, "Bye. Bye. Sack of [poop emoji]."
Likewise, Hailey Bieber used a quality meme to express her feelings. "Bye Felicia," she quipped on her IG story in a since-deleted picture.
Alyssa Milano took a different approach to tonight's results and revealed the somber feeling she has in light of the news. "I expected this moment but I expected to be more joyful. Maybe jump up & do a happy dance. Maybe. But I'm just sad and heartbroken," the actress shared. "What he's left behind can't be erased with this vote. The bigotry and xenophobia he's emboldened. The lies. It will take generations to recover."
She added, "This is a terrible day in our country's history. But a great defense of our democracy."
Meanwhile, many other celebs are simply sharing photos of people eating peaches. Josh Gad quipped, "It tastes good." 
To see the many other reactions flooding the internet, see below!
The articles of impeachment will now go to the Senate, which will hold a trial on the charges next year.