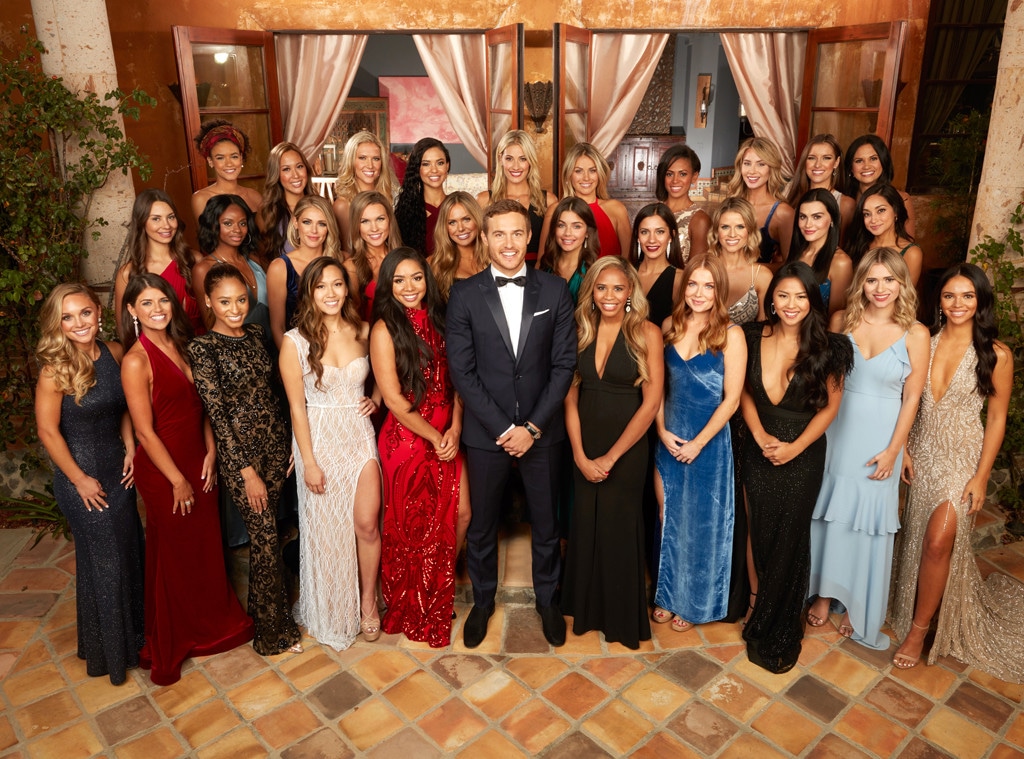 ABC
It's the best time of year to be a Bachelor franchise fan, or maybe one of many of the best times of the year. 
Yesterday, ABC released the names, ages, jobs, photos, and delightful bios of all the women competing for Peter Weber's heart on The Bachelor this season, and thus we have spent far too long scouring all of those bios for the best fun facts, weirdest histories, and most confusing inclusions that these 30 new women have to offer us. 
Sure, a good chunk (probably the best chunk) will be gone before we've barely learned their name or learned to distinguish their face from all the other faces, but for now, anything is possible and anyone could be Pilot Pete's future wife, or at least his future windmill lover. 
We'll start with our obsession: Katrina, a 28 year-old pro sports dancer who was told by her mother that her biological clock is ticking and she better settle down soon. Then, we learn that Katrina's best friend is her hairless cat Jasmine. Katrina takes Jasmine to birthday parties, she takes her shopping, and they often watch TV together. That third thing is normal-ish. Those other things are not places that cats tend to belong. We just hope Katrina also brings Jasmine onto The Bachelor. 
Another fave is Avonlea, a woman who appears to have been named after the fictional setting of Anne of Green Gables. She grew up on a ranch and thought everyone had cows at their house until she was 13. She loves to thank her cows for their work after milking them, and is also a certified scuba diver. 
Savannah, a 27 year-old realtor, loves to sit on her porch and feed turtles, which is why she refers to herself as "The Turtle Princess," and Jenna, a 22 year-old nursing student, has a pet goldfish named George who gives her advice. 
Three women are flight attendants, but for once, only two share a name: Victoria. 
Watch:
Chris Harrison Open to Hannah's Return as "Bachelorette"