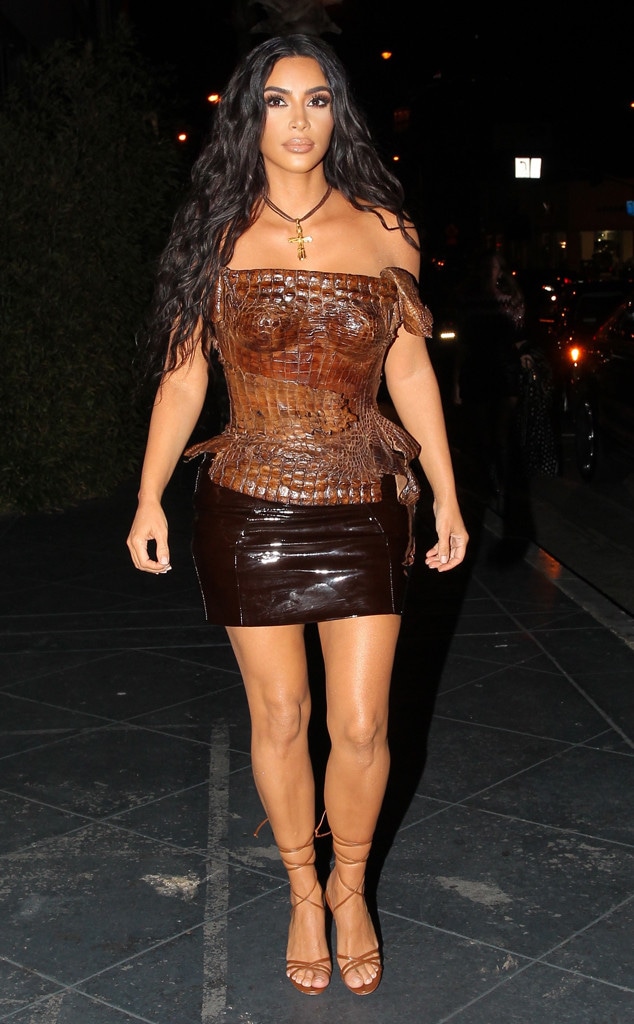 SplashNews.com
All we want for Christmas is to be invited to this party!
With one week to go until Santa comes down the chimney with plenty of gifts, more than a few Hollywood stars came together for a private karaoke party.
E! News has learned jewelry designer Lorraine Schwartz threw a fabulous holiday celebration at Blind Dragon in West Hollywood Monday night.
Beyoncé, Kim Kardashian, Tiffany Haddish and Kelly Rowland were just some of the famous faces who attended the intimate party that had a theme of "Diamonds and Karaoke."
"Lorraine rented out the entire venue and had it perfectly decorated in Lorraine fashion. There were bright neon signs, and everything was pink," a source shared with E! News. "She had a pink cotton candy machine and a popcorn machine. The food was endless and all of Blind Dragon's favorites were served including vegetable spring rolls and wagyu sliders."
We're told DJ Cassidy and Nelly performed a few songs for the crowd including "Hot in Here." And Tiffany couldn't help but grab the mic at one point in the evening.
"Everyone was jumping and dancing, having a great time. It was truly a dance party and many people were participating in karaoke," our source shared. "Tiffany loved getting on the mic singing songs and was having a lot of fun with it. She was jumping around on the booth getting everyone excited about the music and was really entertaining."
Beyoncé was seen hanging out with Tina Knowles throughout the night. And when Tina got on the mic to sing, her Grammy winning daughter was more than just a fan.
"Beyoncé threw her hands up in the air and was so excited about it. She was dancing and loving that her mom was singing. It seemed like a fun mother-daughter night out," our source shared. "Beyoncé seemed to be in an amazing mood and was seen smiling and saying hello to many people."
Our insider continued, "Kim made her way over to say hello as well. Kim was there briefly but made sure to say hello to everyone."
The night wouldn't be complete without some desserts! E! News has learned guests were treated to Beignet Box. As for that delicious cotton candy, LOVE SWIRLS deserves all the credit.
Perhaps if we're extra good next year we can score an invite? Crossing fingers!