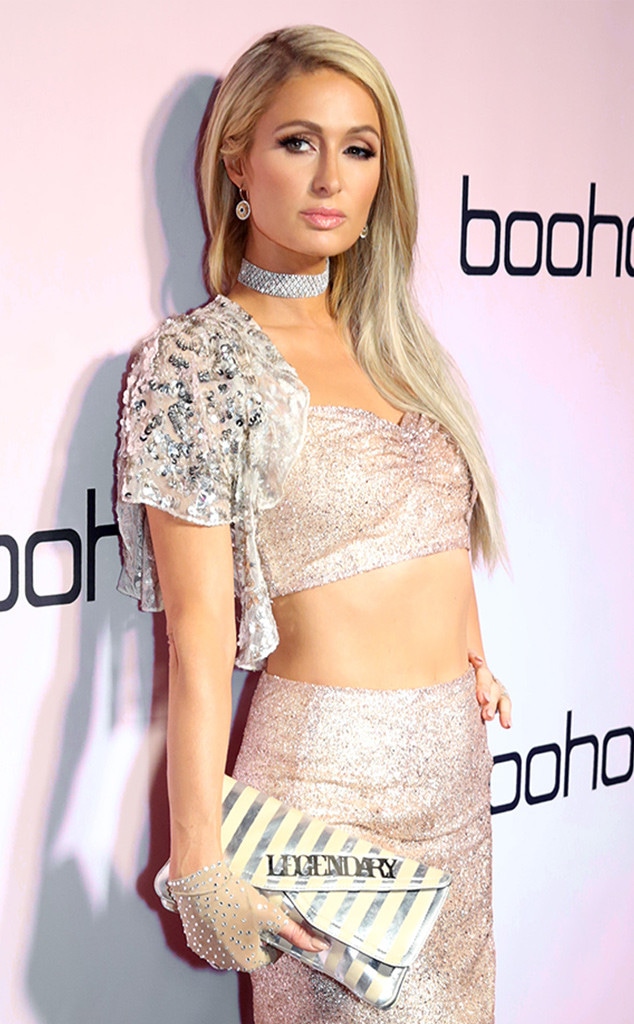 Getty, Dana Pleasant
That's hot! 
In the early '00s, Paris Hilton was at the top of her game. The socialite and heiress became famous for her quick and classic catchphrase, "That's hot." More than ten years later, Paris sat down with Vogue for a chat about the last decade in pop culture and revealed that her iconic words were actually stolen from her sister Nicky Hilton. 
"I started making shirts that said 'That's hot' and on the back they said 'You're not.' It was cute," she explained of her famous phrase. "That's hot was something that my sister always used to say, but I trademarked it and I own it. Sorry, Nicky." Although some would say that phrase was Paris' mark on culture, she was also known for rocking her pretty pink Juicy Couture tracksuits everywhere.  
"As soon as I put on my first Juicy tracksuit, I was obsessed," Paris revealed about the brand she helped make iconic. "I said, 'Please send me more. I want the full collection. Every single color. I just fell in love with the brand and it basically became my uniform. I have an entire closet that's only Juicy Couture. It's somewhere I go every single day and just put on my Juice. "
Clearly the company didn't mind having Paris on their side. "I was not only wearing them to the airport or just to chill in my house in. I was going out at night in them and I was rocking them with everything," she revealed. "So I think that they loved that I was kind of like the face of the brand."
Although Paris was used to a life of glitz and glam, after the premiere of her hit reality show The Simple Life took off, Paris recalls that she really became a mega sensation. It was then that her trendsetting ways were fully revealed. 
Watch:
Paris Hilton Is "Proud" of Kim Kardashian's Success
"I remember after The Simple Life aired all the sudden I started seeing Juicy Couture everywhere," she shared. "When you looked through any tabloid people were always rocking them. People are going to the airport wearing them, people are going out in them, people are doing music videos in them. This is not just in LA, I would see people wearing them all around the world."
There's only one thing left to say—that's hot!