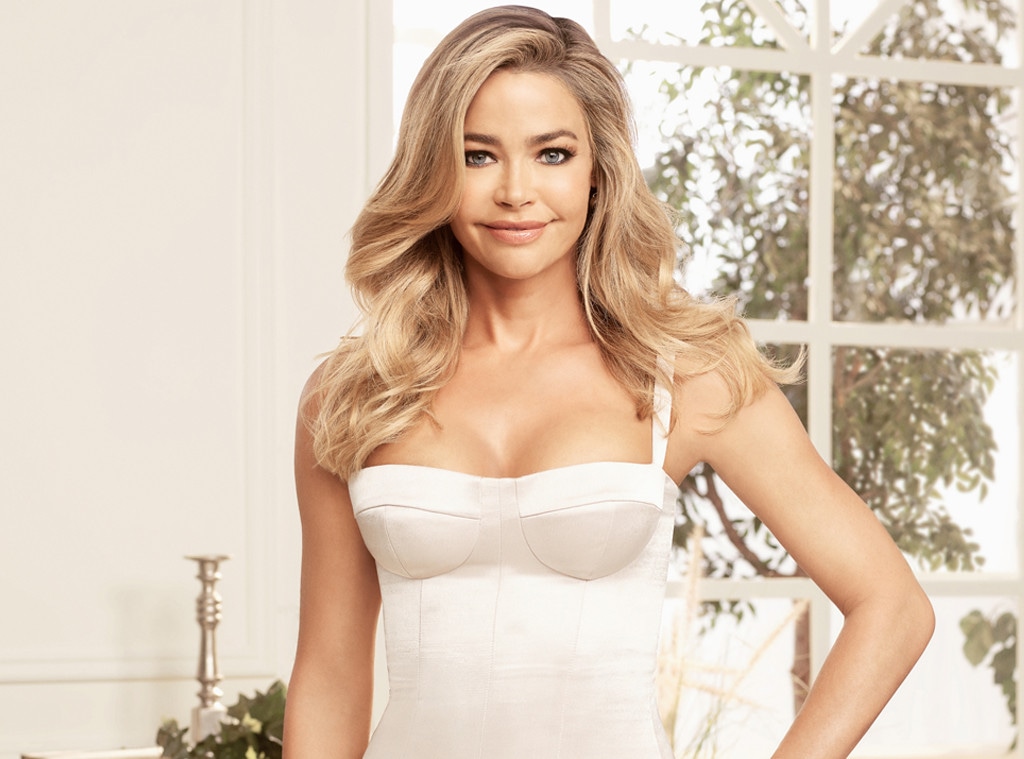 Tommy Garcia/Bravo
Denise Richards has a lot to be thankful for this holiday season.
The actress and Real Housewives of Beverly Hills star shared some shocking news on her Instagram. The mom of three announced that only a few weeks ago she went through an emergency procedure for 4 hernias. "My hubby posted this & I need to actually thank him for taking such great care of me," she wrote alongside of a smiling photo of herself. "This was a couple months ago & turned out to be a good lesson for me to always listen to my body." 
Denise then shared the details of her terrifying ordeal. "Being a mom, wife, & having a career sometimes it's easier to just be strong and power through, I thought the pain & my other symptoms would just go away," she continued. "They did not and got a lot worse. I'm so grateful to @herniadoc & her fabulous team. I thought I had one femoral hernia, I actually had 2 femoral & 2 inguinal. And I waited way too long & didn't even tell my husband how bad I was feeling (I know it was stupid) ... gotta always listen to our bodies & take care of ourselves." 
Her husbandAaron Phypers also echoed her sentiments in his original post. "To the most incredible woman my soulmate," he started his sweet tribute. "I am always in awe of your Beauty perseverance, dedication in all you do. These photos taken a couple of months ago from an emergency procedure femoral hernia not one but four! 6 hours waiting close by. Love you baby everyday getting stronger!" 
While Denise and Aaron seemed to be very grateful, Denise's RHOBH co-star Lisa Rinna wasn't exactly feeling the love. "Is everything ok? Is everyone ok?" Lisa asked in the comments. As if that wasn't odd enough, she then followed up with a second comment for Denise. 
"Denise are you ok? You never showed up to Dorit's Sat night we were all so worried about you," Rinna wrote. "What happened?! You said you were coming, you were meeting Garcelle, We never heard from you. What happened?"
Watch:
Jerry O'Connell Confirms Denise Richards Is Joining "RHOBH"
Lisa is referring to the season 10 wrap party that occured at Dorit Kemsley's, and allegedly Denise was not in attendance. There have been rumors that Denise is not putting a lot of energy into her reality TV career, and it seems that Lisa is adding fuel to the fire. 
It wouldn't be Christmas without the Real Housewives gifting us a little bit of shade!